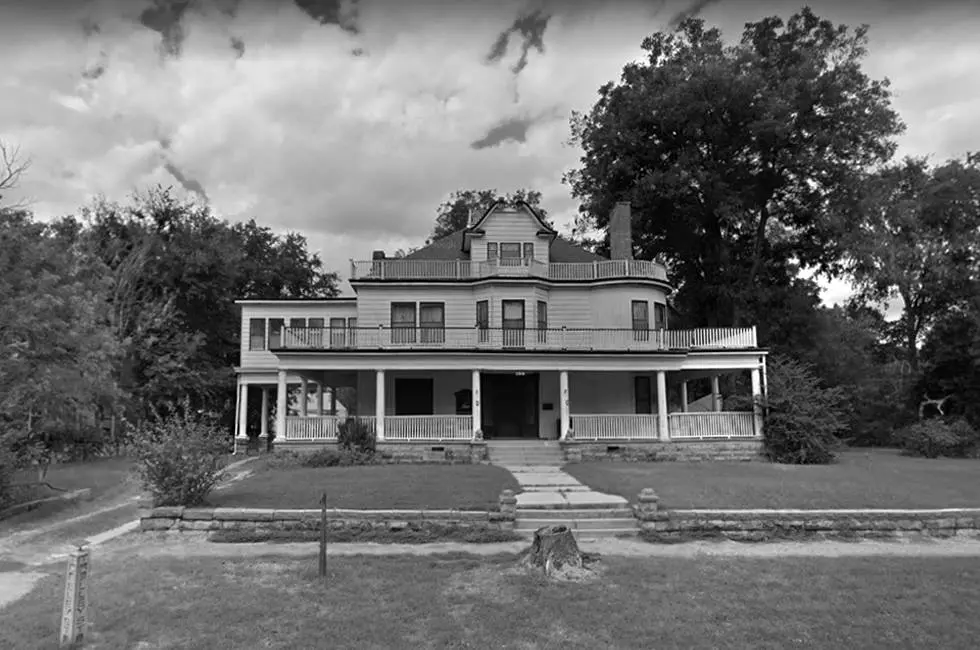 Haunted Oklahoma Bed and Breakfast That Used to Be a Funeral Parlor is the Stuff of Nightmares
Stone Lion Inn
So we bought this old funeral parlor, what should we do with it? Bed and breakfast, what could go wrong?
Up in Guthrie, Oklahoma they're ready for you to rest in their quaint bed and breakfast. The Stone Lion Inn has been open since 1986, but before that, it has a very scary past. This was originally a massive mansion for the Houghton family. Sadly, one of the Houghton's twelve children passed away in the home from whooping cough.
The story goes the nurse accidentally gave her the wrong medicine. Guests have claimed to see a little girl resemble Augusta, the child that passed away. The home was sold and turned into a funeral parlor starting in the 1920's. In 1986, a woman named Becky Luther bought the property and decided to renovate it into a bed and breakfast. Someone was not too happy with this.
RELATED: You Can Now Stay Overnight at One of the Most Haunted Places in Wichita Falls
Becky thought intruders were trying to break into the house during the renovation. She then realized doors were opening and closing by themselves. People have also claimed to see an older gentleman resembling the original homeowner F.E. Houghton smoking a tobacco pipe. People have complained about children screaming at the bed and breakfast, even though no children were on the property at the time.
People said they have woken up and seen children trying to tuck them into bed. Other guests have said that a wooden ball could be heard rolling down the hallway. The Bed and Breakfast is reasonably priced, but they also do murder mystery events. That will cost you a little extra.
So if you want to travel just north of OKC for a night in an allegedly haunted bed and breakfast, book your reservation now. If you dare.
BONUS: Most Haunted Places in Wichita Falls