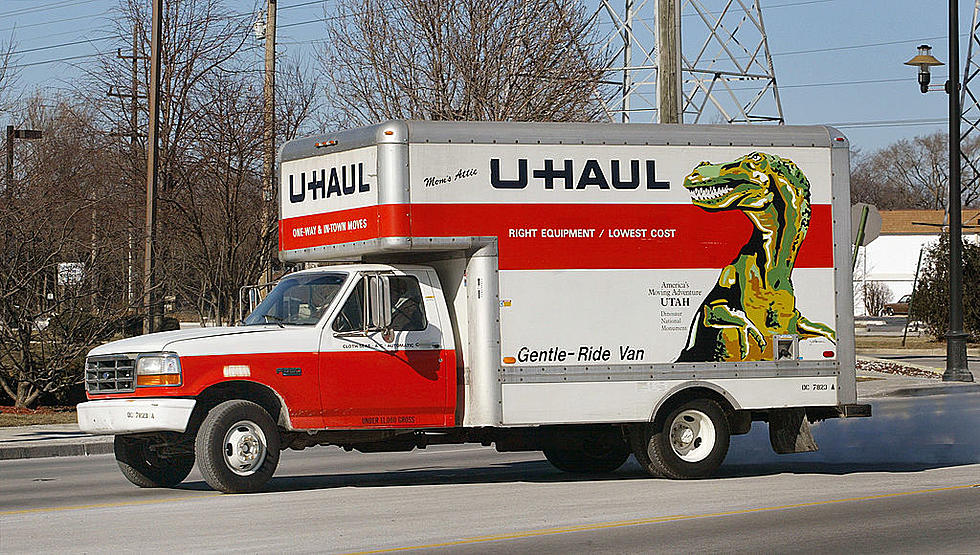 Did You See This High Speed Chase Through Wichita Falls in a U-Haul?
Getty Images
Someone played a little too much 'Grand Theft Auto' and thought they could escape from the police in ANY vehicle.
Keep Scrolling to Check Out Some of the Chase Throughout Wichita Falls
So yesterday I saw some footage of someone trying to run from the police in a U-Haul moving truck. Which maybe one of the worst vehicles you could have to attempt to flee from the police in. A report from KFDX does not give the suspect's name who was attempting to flee, but apparently police were serving a warrant.
Not The First Time for This Suspect
Apparently this person has a lengthy criminal history and according to reports has some previous charges of fleeing from law enforcement. So, why not try it again in a U-Haul? Apparently the suspect began to run in the area of Lebanon Road and Alabama Avenue.
Footage from Kemp Boulevard
Rick King shared some footage from across the street of Don Jose Restaurant off of Kemp. Thank goodness this didn't happen during business hours or that parking lot would have been full of people. This chase apparently started around 10AM just a few blocks away. You can see several police officers attempted to stop the vehicle. You can actually see some officers attempt to pull out spike strips.
Suspect Has Been Apprehended
The suspect was stopped at the Wichita Falls Country Club. Looks like the suspect attempted to flee onto the golf course. Once again, a 'Grand Theft Auto' video game move for sure. So pro tip kids, don't attempt that stuff you see in video games. It doesn't work in real life, you will get arrested.
Texoma's Most Wanted Fugitives of the Week July 21, 2023
Texoma's Most Wanted Fugitives of the Week July 17, 2023