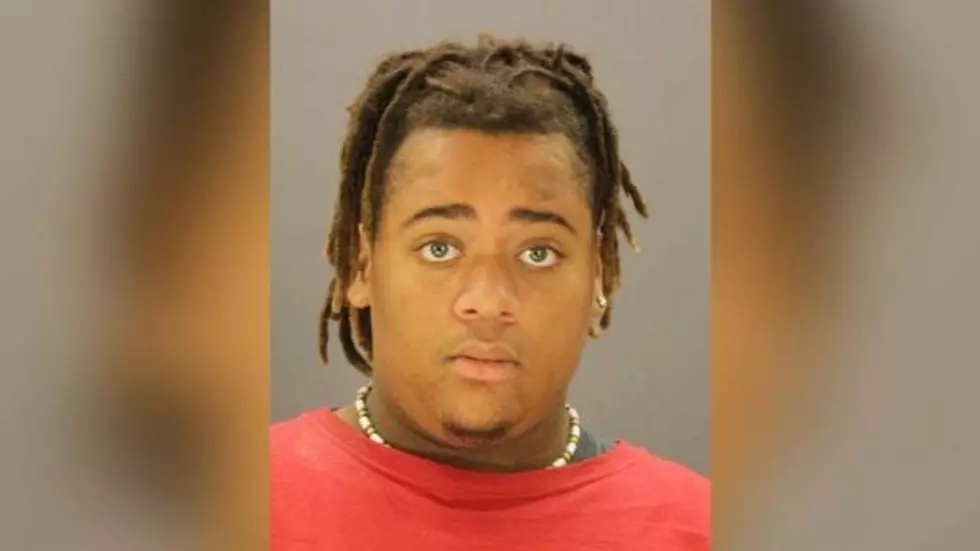 North Texas Teens Assault Valet and Steal Lamborghini
Photo Courtesy of Dallas Police Department
It was like something out of 'Gone in 60 Seconds'. 
Over in Dallas, a pair of teenagers were arrested this past Sunday with a very strange case of grand theft auto. The two men, Dez Montayevian Bell and William Caston were in the 500 block of S. Lamar Street. The two allegedly assaulted a valet driver on that street and took the keys for a Lamborghini.
A police chopper followed the pair in the vehicle down near I-20 and I-45. The vehicle eventually became disabled and caught on fire. I don't know if police used a spike strip on the car, but it definitely got a flat tire somehow from the crime-scene photos. An investigation is still underway from the incident and all details have not been released at this time.
18-year-old William Caston and 19-year-old Dez Montayevian Bell are booked for robbery and evading in a vehicle.
BONUS: Texoma's Most Wanted Fugitives