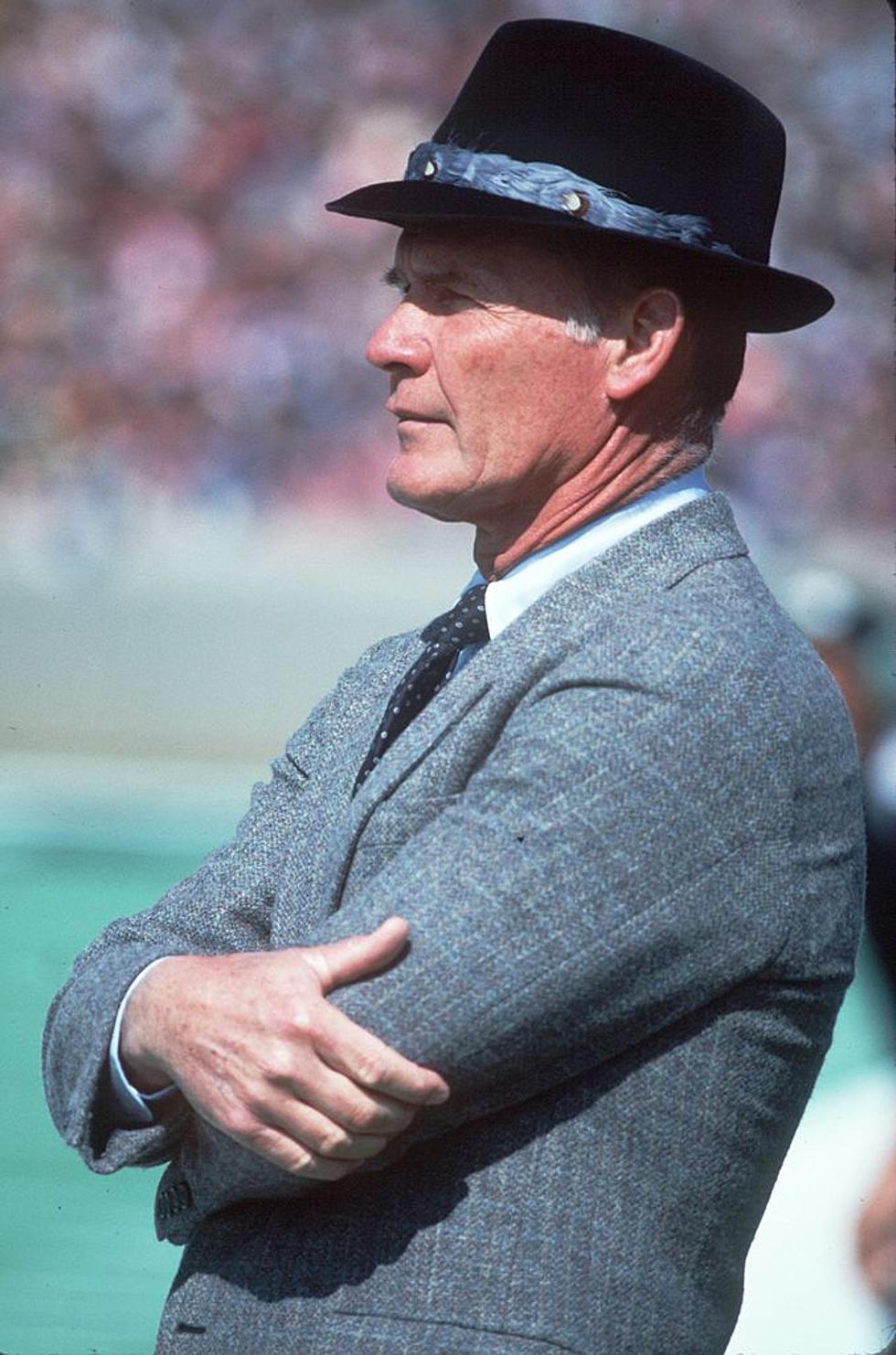 One of the Greatest Cowboys Comebacks Was Because of a Wichita Falls Quarterback?
Getty Images
One of the biggest games every season for the Dallas Cowboys is the nationally televised Thanksgiving game. Fun fact, a quarterback born right here in Wichita Falls helped the Cowboys secure a huge comeback.
Ever Heard of The Mad Bomber?
So I happened to stumble upon this fun fact today. Former Dallas Cowboys quarterback Clint Longley was born right here in Wichita Falls, Texas. However, he would attend high school in Colorado, but come back to Texas for his college career playing at Abilene Christian University.
The Comeback
November 28, 1974 what many consider the greatest game ever played on Thanksgiving day in the NFL. Sadly if you were a Cowboys fan during this game, you were probably having a heart attack, but with Captain Comeback as your quarterback things were all good, right? In the third quarter trailing 16-3, Roger Staubach would leave the game with a concussion.
In comes third string quarterback Clint Longley. Wait, what happened to the second string quarterback? That would be Craig Morton who Tom Landry had just traded to the New York Giants a few weeks ago. Clint Longley would be throwing his first ever NFL pass on one of the most watched Dallas Cowboys games of the year. Miraculously pulls off an epic comeback beating the Washington Redskins 24-23. You can check out highlights above.
How Come We Never Hear of Clint Longley?
Sadly Clint is considered one of the greatest one hit wonders in NFL history. Besides this Thanksgiving game. His only other memorable performance is a season finale in 1975. The Cowboys secured a playoff spot and decided to rest Staubach for the playoffs, they put Clint Longley in after they were down 14-0. He would bring the Cowboys back for a 31-21 victory.
How Clint Longley Changed the Dallas Cowboys Forever
During preseason in 1976, Clint Longley assaulted Roger Staubach in the locker room. Everyone says it was a sucker punch to the back of the head. No one really knows why Clint did it, but this would lead to a suspension by the team. Dallas decided to trade Clint to the San Diego Chargers. Here is why this is important. The Cowboys would get some draft picks for this trade. Guess who they got with one of those picks?
One of the Greatest Dallas Cowboys of All Time Tony Dorsett
Thanks to that trade with San Diego, the Dallas Cowboys would use a pick to select Tony Dorsett in 1977. When it comes to all time Dallas Cowboys running backs, two names come to mind. Tony Dorsett and Emmitt Smith. If it wasn't for Clint Longley punching Roger Staubach, Tony might not have been a Dallas Cowboy.
If anybody knows anymore weird Dallas Cowboys/Wichita Falls stories. Please send them my way.
Dallas Cowboys Photos from Wichita Falls Training Camp
Wichita Falls was once the official training camp home for the Dallas Cowboys for three seasons. Let's take a look back at this time in Dallas Cowboys history.
Photo descriptions provided by Getty Images.
Remember When the Dallas Cowboys Practiced in Austin, Texas?
Today we're taking a look back before the Cowboys came to Wichita Falls for training camp and practiced at St Edwards University over in Austin from 1990-1997.