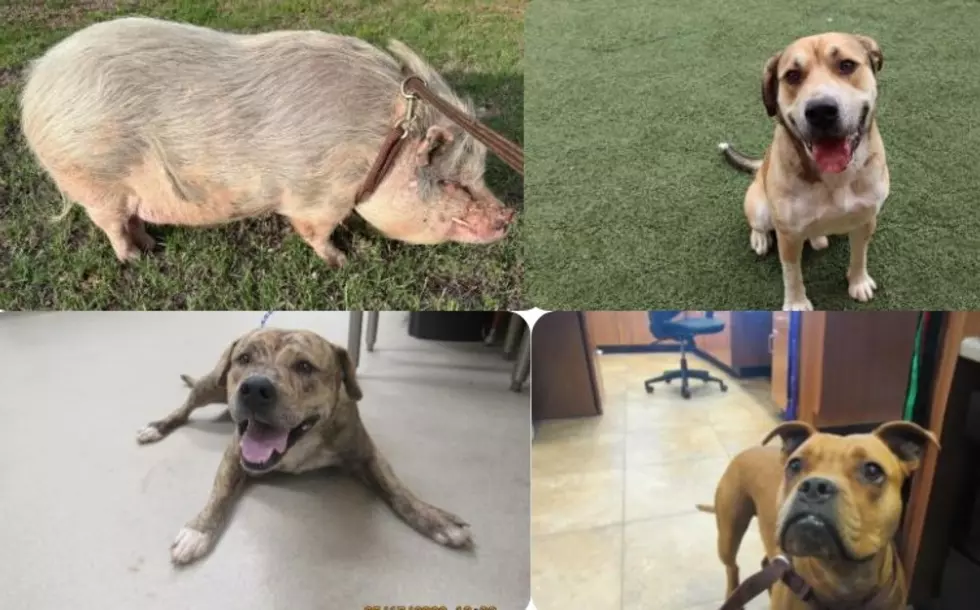 City of Wichita Falls Waving Adoption Fees Through this Saturday
City of Wichita Falls
Have room in your home for another pet? Well the City of Wichita Falls has an influx of pets at the moment and could use your help.
Yesterday, I got a press release from the City of Wichita Falls and I decided to share it with you guys. Mainly for the fact, I know someone out there can help right now. Looks like the Animal Services Center has a lot of pets available for adoption and they need to make room. I counted almost 90 available for adoption.
So, they're waiving the adoption fee through Saturday. Included for each animal adopted:
-Vaccinations,
-De-Worming,-
Feline Leukemia testing for cats,
-Heartworm testing for dogs 6 months and older,
-Flea and tick preventative,
-Microchipping
Adopters must pre-pay for the animal to be spayed or neutered at their veterinarian of choice. Adopted adult animals 6 months or older will be taken to the chosen veterinarian's office by Animal Services staff. Puppies and kittens under 6 months will be given a date that the procedure must be completed by with a pre-paid receipt on file.
You must be pre-approved before adopting a pet and if you want more info you can call (940) 761-8894 for more. I decided to see what animals were up for adoption right now and I will put some of my favorites below. Sorry to the cat folks out there, but I am more of a dog person. So you will be seeing a lot of dogs on my list. I will start it out though with a surprise.
Wichita Falls Pets Avaiable for Adoption Through 5/21
So the City of Wichita Falls announced they're waving adoption fees through Saturday due to an influx of pets. I decided to see which pets were available and here are some of my favorites on the list.
Best Dog Breeds for Wichita Falls' Summers
Here is a list of dogs that love the heat and some of the names will surprise you. Since we have many days of triple digit temperatures here in Wichita Falls, decided to look them up.