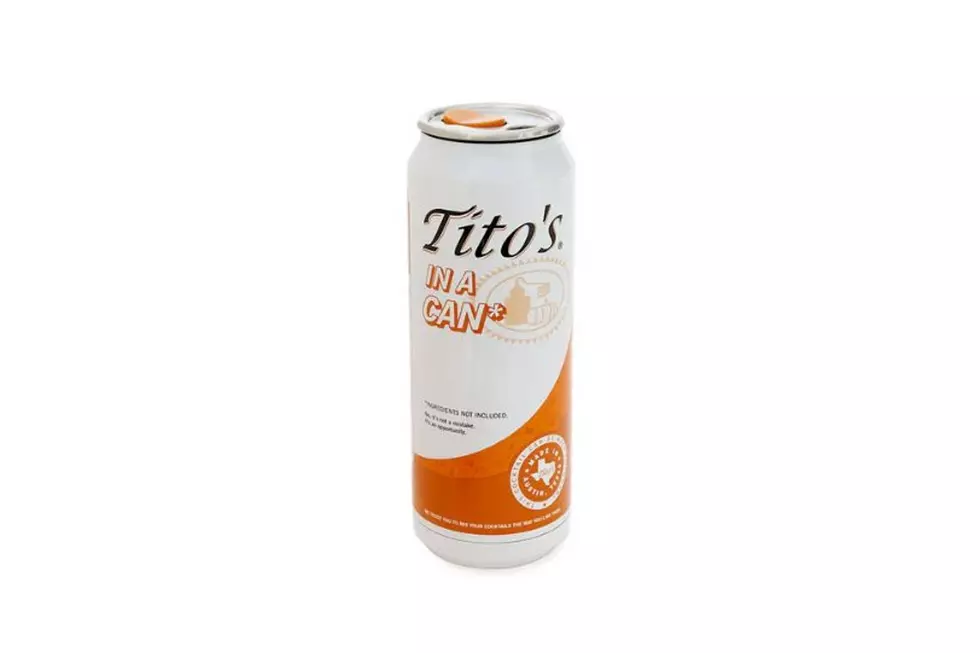 Austin's Tito's Vodka is Taking a Shot at Hard Seltzer Makers
Tito's Vodka
Did Tito's Vodka just set off a war with hard seltzer makers? I sure hope so, because that sounds like fun. 
Personally, I've never been into the hard seltzer thing. Nothing against them, it's just that if I feel like having a stiff drink, I'll make it just the way I like it. My wife's pretty much the same way also. We keep Topo-Chico around just for the occasion. 
So, I'm loving the whole concept of the new Tito's in a Can. 
Upon first glance, you would think that Tito's is getting in on the hard seltzer craze (which I'm pretty sure is exactly what they want). However, upon further inspection, we see that it's actually an empty can so you can make your own just the way you like it. 
Here's what Tito's had to say about the new can: 
Meet Tito's in a Can*, 16oz of totally empty, double-insulated, stainless steel fortified, cold, hard can. Now, you can make your own, better seltzers with smooth Tito's Handmade Vodka and enjoy them at all the places you like can-drinking. You know, that are legal.
Ordinarily, I would never pay $20 for an empty insulated can. However, I might have to make an exception as a way to tip my hat at Tito's for their brilliance. Not to mention the fact that I'm a pretty big fan of Tito's anyway. 
Are you ready to take the plunge and invest in your very own Tito's in a Can? Just head over here to place your order. 
10 Highest Rated Wichita Falls Restaurants on Yelp in 2022
You'll find many great restaurants here in Wichita Falls. In fact, there are so many that it can be hard to decide where to go when your stomach's grumbling. So, in an effort to narrow down the choices, here's the list of the ten highest-rated Wichita Falls restaurants on Yelp.
Best Place to Get a Margarita in Wichita Falls
Whether it's Cinco de Mayo or just a Sunday Funday. A margarita always hits the spot. I decided to look up the highest rated Mexican restaurants in Wichita Falls. I made sure they had margaritas as an option because many in our city just offer food. Here are the top ten results.
2022's Best Places for Tacos in Wichita Falls According to Yelp
Looking for a great taco in Wichita Falls? Start right here.