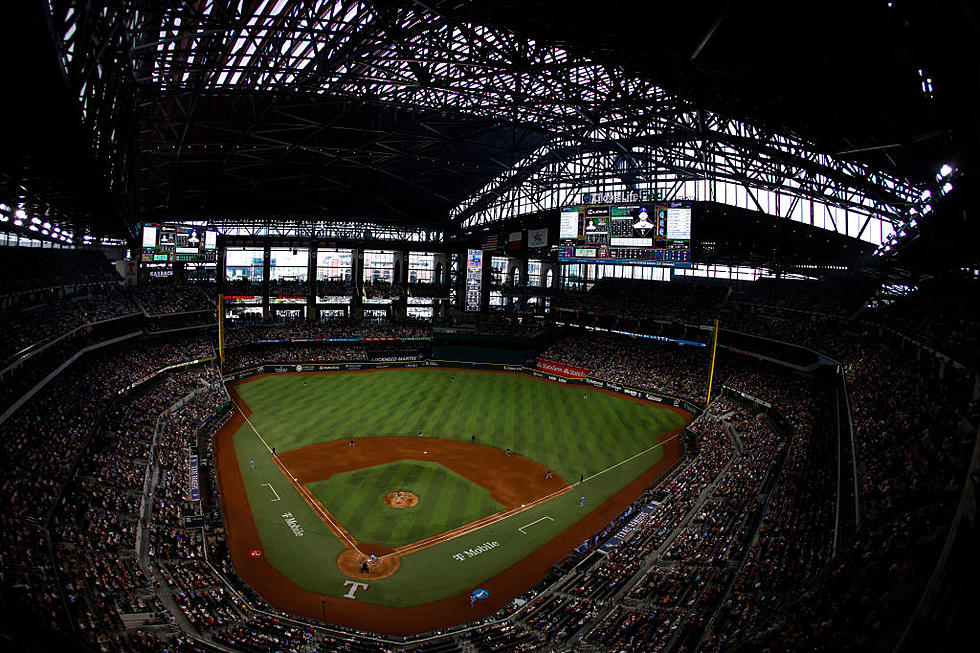 Texas Father and Son Had an Ultimate Moment Over the Weekend at the Rangers Game
Getty Images
This is one of those things that these two will talk about for the rest of their lives.
Keep Scrolling to Watch This Kid Catch a Homerun Ball
Do you know what your odds of catching a homerun ball at a game are? According to Google, 0.046 %. Yeah, your odds are not that high. Especially if you're in one of the upper decks of a ballpark. Someone is going to have to really drive that ball to get it to you. Well if you haven't heard, the Texas Rangers offense is ROLLING right now.
Not only do the Texas Rangers have the second best record in all of Major League Baseball. They have arguably the best offense in baseball. If they could clean up their bullpen, they would be a perfect team. Over the weekend, the Seattle Mariners learned this the hard way. The final score was 16-6 on Saturday, an absolute beat down, but one lucky fan got to catch the final run for the Texas Rangers that night.
Look How Far This Ball Went
This is literally near one of the outfield entrances of the stadium. The doors to exit, are literally right there. A kid sitting front row right above that Gardeners Trust sign probably never expected that a ball would actually go that high, but he had his glove just in case. I imagine this is one of those moments as a Dad you live for. A chance for your kid to catch a homerun ball all on their own and the kid nailed it.
This kid and his dad will remember this forever. The ball went 432 feet on Saturday. Check it out below and we will see if the Rangers offense can keep this up the rest of the season.
Watch the Homerun Catch Below
The Definitive Ranking of Texas Professional Sports Mascots
I am a Dallas fan for pretty much everything, except baseball. Sorry, grew up in Baltimore so the Orioles are my team. However, when it comes to my mascot list below, I am being 100% honest. I think my choices will honestly shock you.
The Best and Worst Jersey for Every Professional Dallas Sports Team
Only focusing on the big four and I know my choices will piss A LOT of people off. I like weird s*** and I think my taste in jerseys will show this.