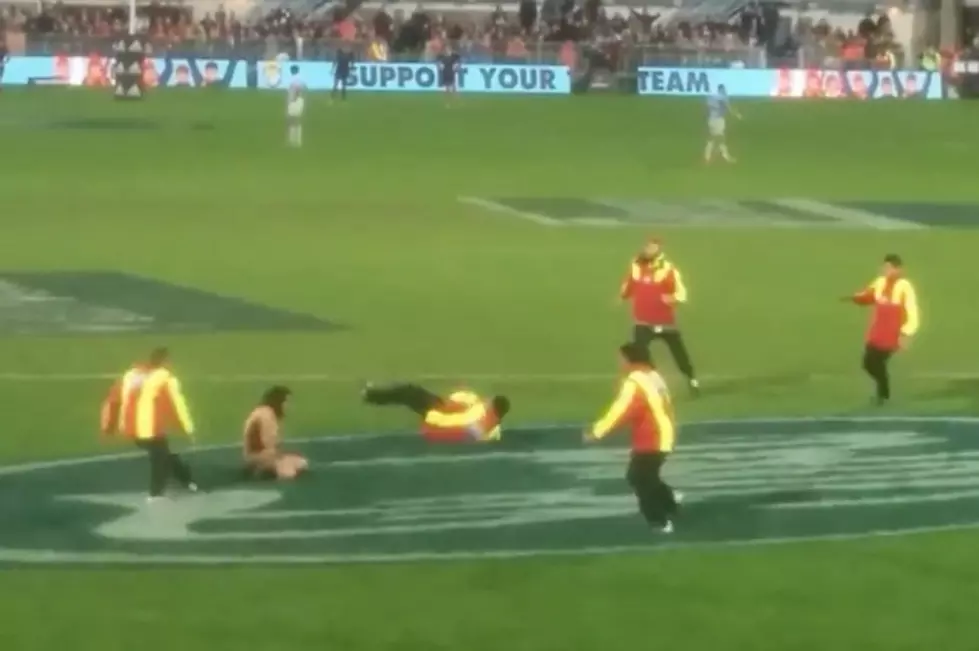 Security Guards Show No Mercy for Female Streaker [NSFW VIDEO]
YouTube
There's nothing wrong with a little streaking every now and then, just don't expect the security guards to take it easy on you just because you're naked.
25-year-old Rose Kupa can cross streaking off her bucket list, even though she walked away with a few bruises. Kupa managed to make it to the field completely naked during the New Zealand All Blacks rugby match the other day, but only made it a short distance before being taken down.
The security at the game sprang into action when Kupa appeared on the field and swarmed the young lady, tackling her to the ground with no mercy.
And judging from the crowd's reaction, the security guards may have been a little too rough. As you'll see in the video Kupa went down but was still tackled by the guards.
You can check out the video above plus I've added some random streaking pictures just to make you smile.
Photo by Tom Shaw/Getty Images