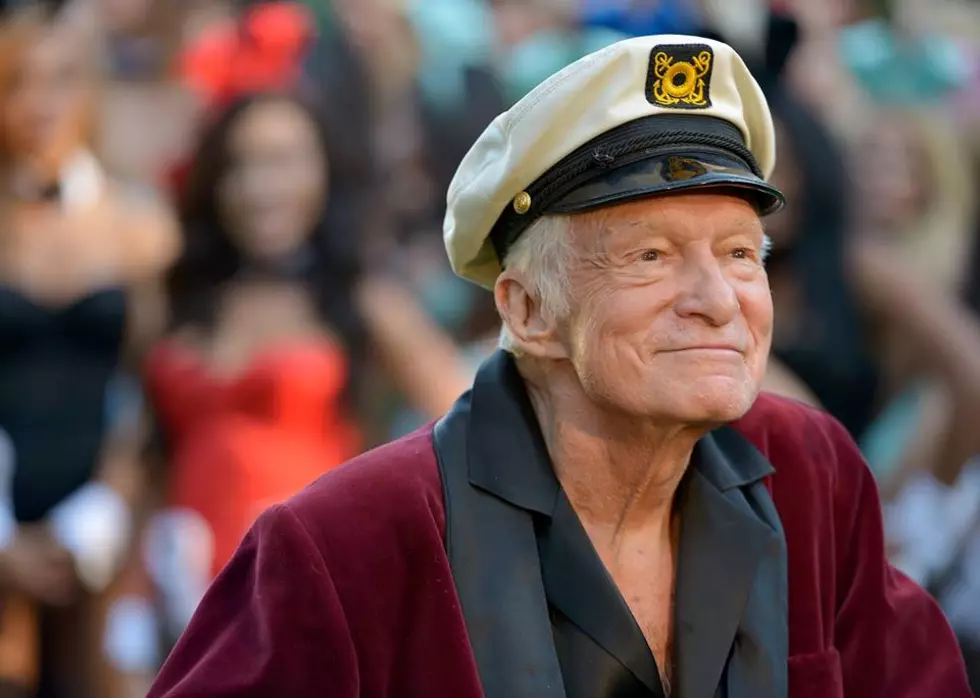 Playboy Founder Hugh Hefner Dead at 91 [PHOTOS]
Charley Gallay
American icon Hugh Hefner, who was instrumental in changing society's views on sexuality, has passed away at the age of 91.
According to PR Newswire, Hefner passed away from natural causes at his home, surrounded by his family. Hefner's son Cooper, who has taken creative control of 'Playboy' magazine, said of this father,
My father lived an exceptional and impactful life as a media and cultural pioneer and a leading voice behind some of the most significant social and cultural movements of our time in advocating free speech, civil rights and sexual freedom. He defined a lifestyle and ethos that lie at the heart of the Playboy brand, one of the most recognizable and enduring in history. He will be greatly missed by many, including his wife Crystal, my sister Christie and my brothers David and Marston and all of us at Playboy Enterprises,
While regularly slammed for being nothing more than a pornographer, Hefner's work with Playboy allowed him make an impact in other facets of life. Hefner fought for free speech in the Supreme Court when the U.S. Post Office refused to deliver his magazine to subscribers, he took on segregation and Jim Crow laws by featuring a mixture of races on his television show 'Playboy's Penthouse' and integrating his Playboy Clubs, he was an early supporter of gay rights by helping to fight against sodomy laws, and promoted political and literary understanding by featuring the likes of Malcolm X, Martin Luther King Jr, James Bond writer Ian Fleming, Jack Kerouac, and Kurt Vonnegut in his magazine.
After Hefner stepped away from creative control over his magazine, the magazine attempted a rebranding to stay relevant in a time where pictures of female nudity are easily accessible online. The new image of Playboy, which no longer featured nudity or other iconic Playboy mainstays like jokes and cartoons, didn't last long, with Cooper Hefner announcing that the magazine would be keeping its new, modern design while returning to business model created by his father, bringing back the missed features.
Hefner is survived by his wife Crystal, and his children Christie (former CEO of Playboy Enterprise), David, Marson, and Cooper (the current creative head of the magazine).