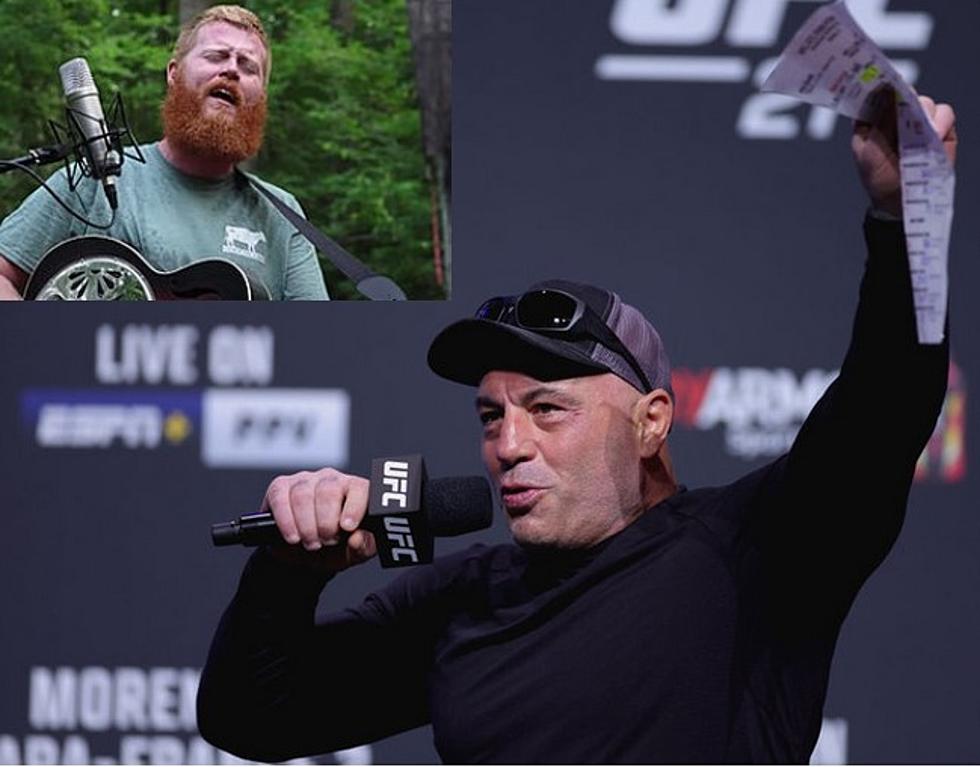 Viral Singer Oliver Anthony Performs at Joe Rogan's Club in Austin, Texas
Getty Images/YouTube
One of the most talked about singers the past few weeks is Oliver Anthony because his song 'Rich Men North of Richmond' has resonated with a lot of folks. Well looks like he was in Austin, Texas last night for a surprise performance.
Just In Case You Haven't Heard the Song Yet
I swear I see a story every day on Oliver Anthony somewhere online and now I'm writing one. I just think it was a pretty random thing to add to a comedy show, but it happened last night at the Comedy Mothership which is Joe Rogan's new club in Austin, Texas.
Tom Segura was the Headliner Last Night
I'm a big fan on Tom Segura's and after his set last night. Had quite the surprise for the crowd in attendance. He introduces Oliver Anthony out of nowhere to the crowd. One dude in the front row can't believe it.
Watch Oliver Anthony Take the Stage at the Comedy Mothership
Sadly no video of the performance has been leaked yet and honestly I doubt it will. The Comedy Mothership does not allow audience members to use their phones during shows. You actually have to place them in a bag during the show (info taken from Joe Rogan website). Since this video was from the Instagram page of the venue itself that is only reason this is getting out.
Will Oliver Anthony Be On Joe Rogan's Podcast?
I am just going to assume he will be a guest on the show this week. Hell, he's playing at the club and Joe LITERALLY just talked about him this week on the show. You can watch that clip above. We will wait and see what else happens while Oliver Anthony is enjoying Texas.
Crazy Country Facts From the Year You Were Born
Stacker
compiled a list of noteworthy milestones from each year of country music history, using a variety of news articles, historical resources, and more.
The Best Country Singer From Every State
Some states, like Oklahoma and Texas, are loaded with famous country singers. Others, like Nevada and Maine, are still looking for a real breakthrough artist. See the best and most successful country music artist from all 50 states, starting with
Hank Williams
and Alabama.