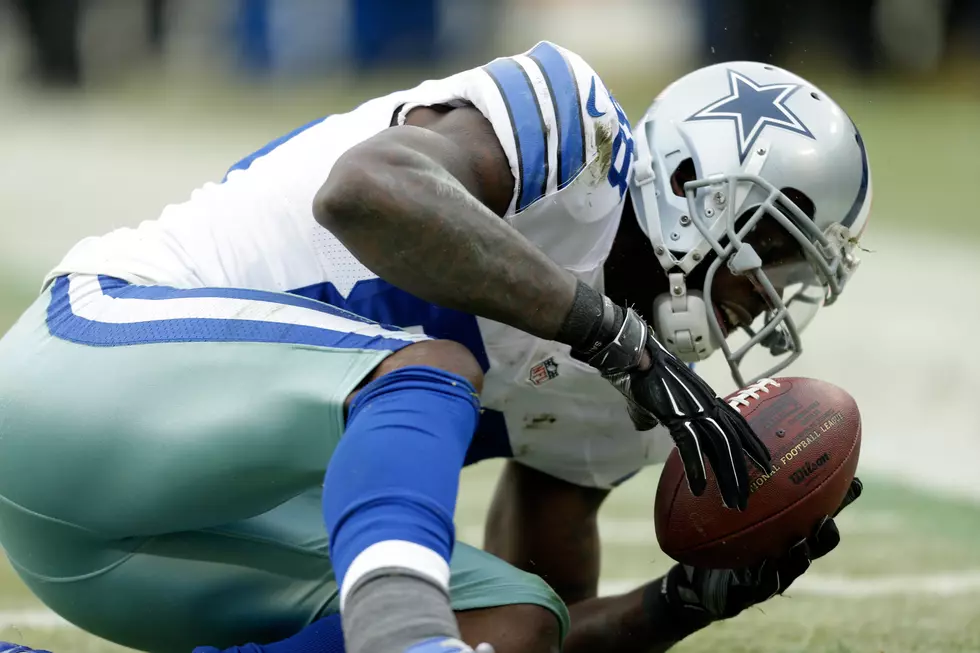 NFL VP of Officiating Clarifies Dez Bryant Catch
Getty Images

If you're like me, your blood pressure starts to rise when you think about this play. I actually threw a beer bottle out my front door I was so pissed, true story.
If you were hoping the NFL was going to change the rule on catches like the Dez Bryant catch (seen above) and the Calvin Johnson catch (seen below). Don't be holding your breath, because the guy in charge of that just came down with a statement. I would say the majority of people, I am including non-Cowboys fans in this, think it was a catch.
"Not a catch," Blandino said Friday at the NFL officiating clinic in Irving. "We went through that process with the committee. Didn't change the rule. Tried to clarify it. We really feel that the way the rule is written now, the way it's being applied, allows us to be as consistent as possible."
"The message to the coaches and players — because we've gone out and visited with every staff — is if you're falling to the ground to make the catch, then you have to maintain the control when you land," Blandino said. "And if you reach or do anything with the football, that's not going to trump that requirement to maintain control."
Listen to all of your Dallas Cowboys games on NewsTalk 1290.