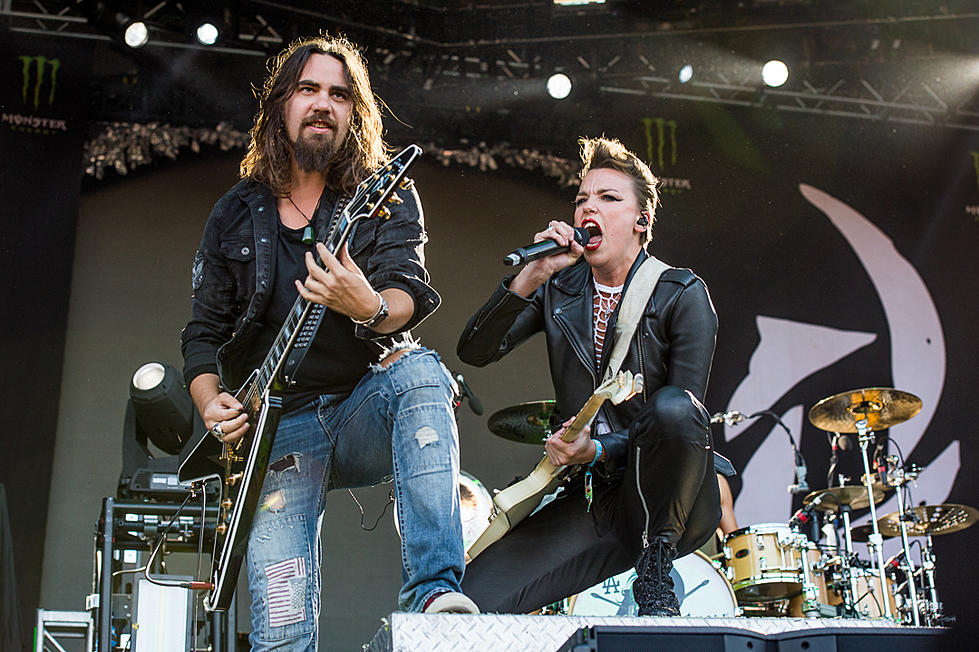 Halestorm Might Be Returning to the Studio in 2020
Amy Harris for Loudwire
It feels like yesterday when Halestorm released their fourth studio album Vicious, but it's almost been a year. Time flies, and Halestorm are flying faster, as bassist Josh Smith revealed the band might be returning to the studio in 2020 in a recent interview with The Sound Lab.
As of now, Halestorm's only performance next year is on the ShipRocked cruise at the beginning of February. According to Smith, not much else is planned. "I would imagine the reason is that we wanna get back in the studio and make some more music. That's our loose plan right now," he teases.
Vicious was released in July of 2018 and peaked at No. 8 on the Billboard 200. The lead single "Uncomfortable" hit No. 1 on the Mainstream Rock Songs chart, and was nominated for a Grammy in the "Best Rock Performance" category.
"This album, for us, was not a departure, but a return to the Halestorm of old," the bassist says of Vicious. He explains that they had returned to a jamming-style of songwriting as opposed to fine-tuning everything the way they did for previous albums, like 2015's Into the Wild Life and The Strange Case Of... three years prior.
"It took a lot longer, but we re-found parts of ourselves that I think we haven't had in some time," Smith continues. "So I'm really looking forward to continuing down that hole and seeing what we come up with to make Halestorm more Halestorm and more us individually."
Watch the full interview below.
30 Best Hard Rock Albums of 2018