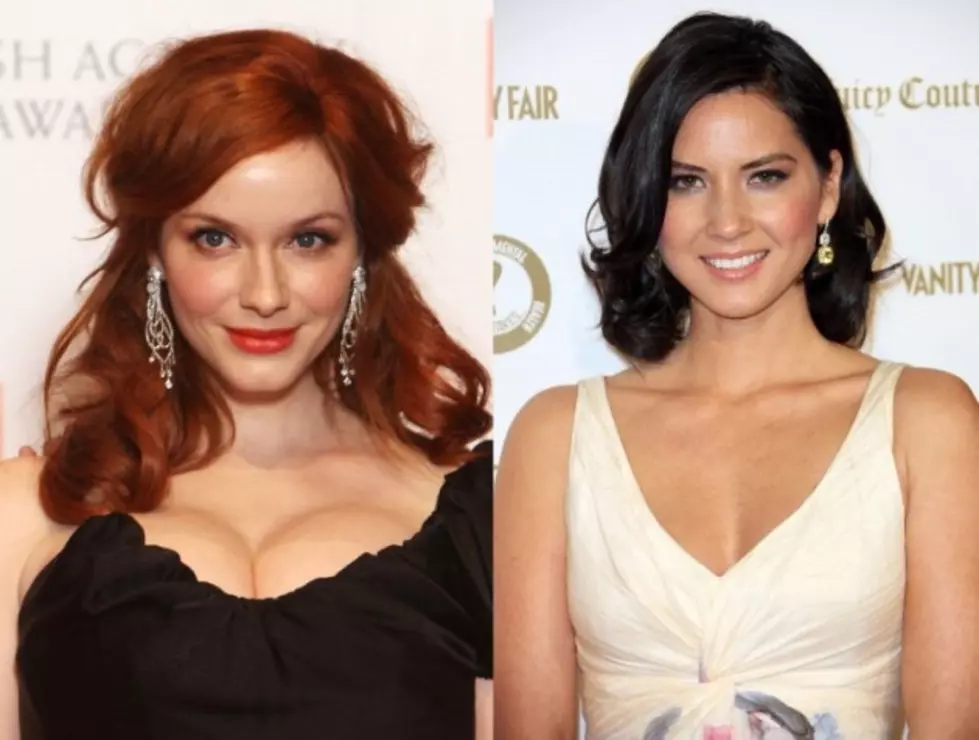 Christina Hendricks' and Olivia Munn's Cellphones Hacked – Nude Photos Leaked [NSFW Links]
This past weekend, an anonymous poster on the website Motherless posted a series of candid, revealing photos of both Christina Hendricks and Olivia Munn, including alleged topless shots of both actresses.  Reps from both Hendricks and Munn have confirmed that their phones have been hacked, but Hendricks's reps are also denying that the topless pic is not of her.  There has yet to be an official word from Olivia Munn, but sources close to Munn has given the same story has Hendricks.  Both topless photos do not contain shots of their faces, so it is definitely possible that the poster just found candid shots of women who have similar bodies as the actresses and posted those instead.  Hendricks' reps have already alerted the proper authorities.  We've included some of the SFW pictures below, but the topless shots can be found HERE (Hendricks) and HERE (Munn).
Cell phone hacking has unfortunately become common place for many female celebs.  I know that many people secretly enjoy when this happens because of the photos that result from it.  No matter what benefits arise, it is still a severe invasion of privacy.  Recently, actresses like Sarah Silverman, January Jones, and Michelle Trachtenberg have had their phones hacked, but I bet you hadn't heard about those since they didn't have any nude shots on their phones at the time.  But we all heard about the leaked photos of Scarlett Johansson and Blake Lively.