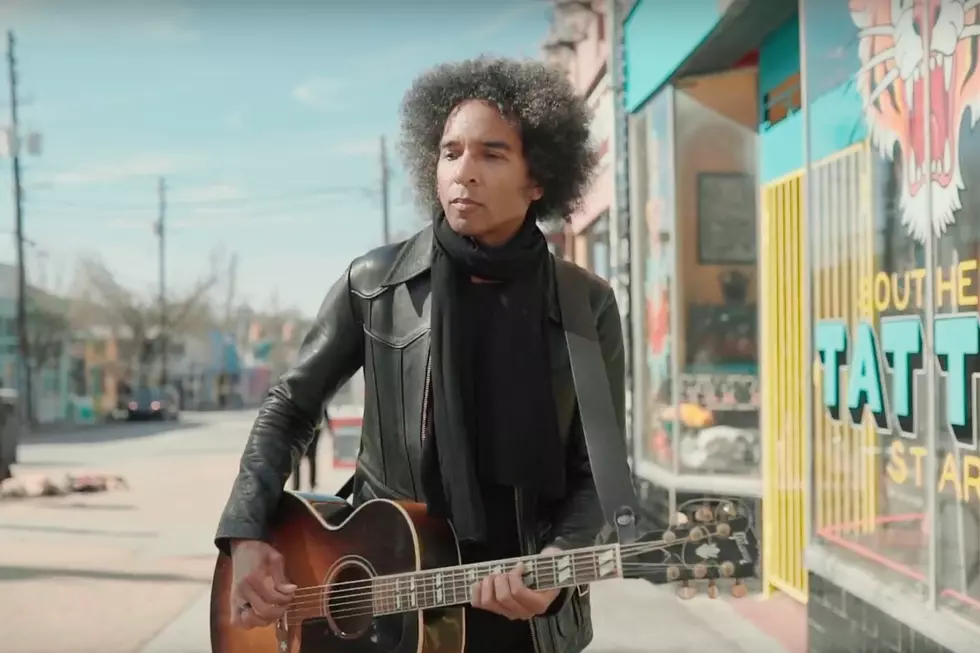 Alice in Chains Singer William DuVall Reveals Solo Album Plans + New Song
YouTube: William DuVall
The singer-guitarist just released a brand new song called "Til the Light Guides Me Home" and issued a corresponding video that can be seen below. It's a more stripped back track than what DuVall usually performs with Alice in Chains, and the video has the singer walking the streets alone with his acoustic guitar.
The track is featured on the upcoming album, One Alone, which is due on Oct. 4. DuVall described the album as a "one voice, one guitar" type of record. Pre-orders for the album are available at this location.
Though most know DuVall for his work in Alice in Chains, he was in a number of bands prior, including Comes With the Fall, who opened dates for Jerry Cantrell in the early 2000s. He's also done some side work in recent years with the Giraffe Tongue Orchestra.
Though the singer has a solo album en route, he's still currently engaged with Alice in Chains, as the band just kicked off a summer tour with Korn, Underoath and more. See their tour dates here.
William DuVall, "Til the Light Guides Me Home"
William DuVall, One Alone Track Listing
1 'Til the Light Guides Me Home [2:53]
2 The Veil of All My Fears [4:43]
3 The 3 Wishes [3:56]
4 Strung Out on a Dream [3:33]
5 White Hot [4:24]
6 Still Got a Hold on My Heart [3:52]
7 Smoke and Mirrors [4:26]
8 So Cruel [4:00]
9 Chains Around My Heart [3:32]
10 Keep Driving Me Away [4:56]
11 No Need To Wonder [4:25]
Top 25 Hard Rock + Metal Replacement Singers