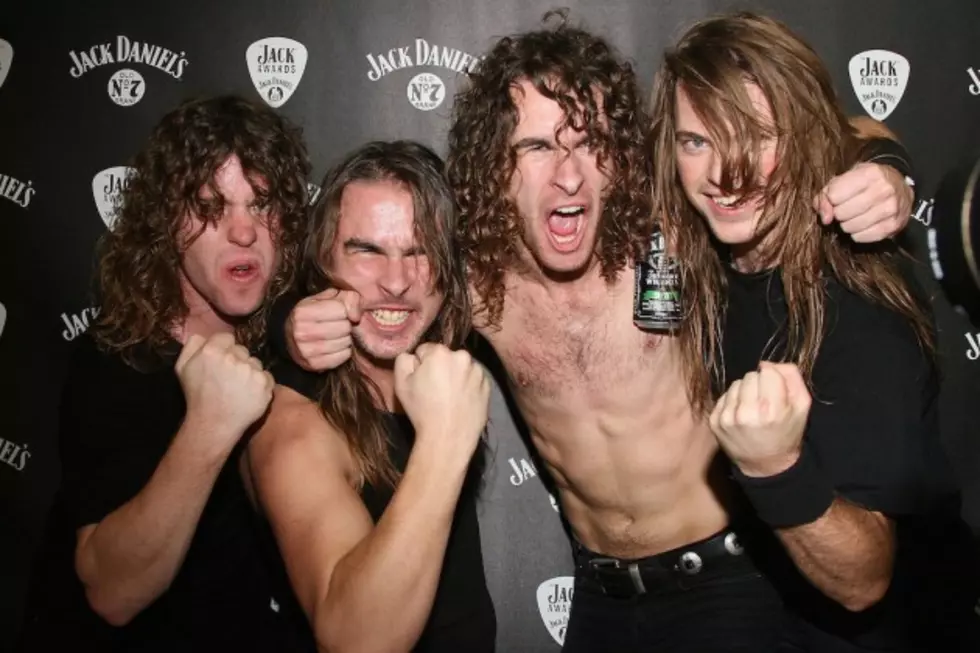 Airbourne Working on New Album, Sign Deal with Spinefarm Records
Paul McConnell, Getty Images
It's going to be an exciting year for Airbourne. The Australian rockers just signed a deal with Spinefarm Records, they're working on the follow-up record to 2013's 'Black Dog Barking' and they have a ton of festival dates lined up.
The band turned to Facebook to let fans know that they are in the middle of writing album number four and that they've been finding inspiration with a little help from Kentucky Bourbon and Cola. Check out the post below.
Of their new record deal with Spinefarm, the group had this to say, "We're pumped up to have signed on the dotted line to the world's toughest and truest hard rock label, Spinefarm. We have worked with some of the guys on this team in the past, and we're extremely confident about having each other's back in the trenches for many hard rockin' years to come. We're chompin' at the bit to get ROCKIN' and KICKIN' ARSE in 2015 and beyond." Airbourne were previously signed with Roadrunner and released their first three albums with them.
Airbourne are hitting the festival circuit pretty hard in 2015. They will play the Sonisphere and Download festivals in the U.K., Sweden Rock, Hellfest in France, Greenfield in Switzerland and more in 2015.