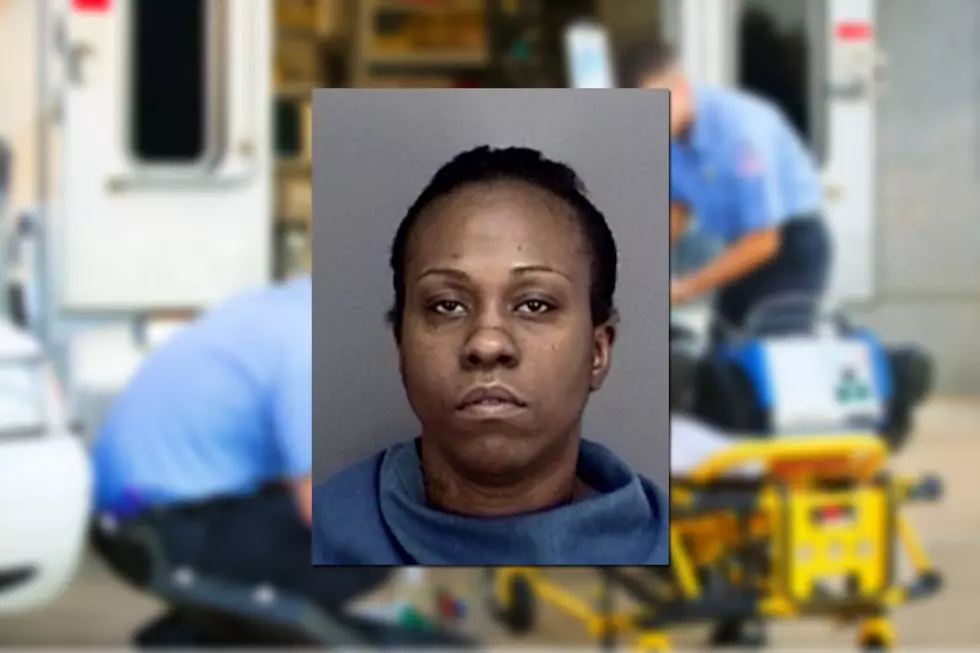 Wichita Falls Woman Runs Over Husband After Argument About Cheating
Photo Courtesy of Wichita Falls Police Department
You definitely shouldn't cheat. Especially don't cheat on this woman. 
Wichita Falls Police were dispatched yesterday morning (October 23) to the Wichita Ridge Apartments on Seymour Road for an aggravated assault. Police showed up and found Tanya Kamine Gassaway standing next to her Nissan Armada that was parked on the grass right next to the apartment complex building.
Sergeant Harold McClure said he saw Gassaway yelling at her husband who was sitting on the stairs of the apartment complex right in front of the SUV. The SUV had some pretty severe damage on it that officers guessed happened recently. Especially since the building had a nice little dent in it as well. Officers observed three cracked areas on the windshield that appeared to be recently damaged and a v-shaped dent in the front bumper, McClure said.
An argument ensued because Gassaway thought her husband was seeing another woman in the apartment. Things escalated when her husband threw a brick at her when she was in her vehicle. She then floored it in his direction. Witnesses say when she saw him get up, she attempted to run over him again.
Her husband is claiming he only threw the brick at her when she was trying to run him over. The husband says his legs, back and head hurt from the impact of the collision. He was taken to the hospital with non-life threatening injuries.
Gassaway was arrested for Aggravated Assault and transported to jail.  She was also charged with Possession of a Controlled Substance. As of this post, she is still in jail and her bond has not been set.
BONUS: Texoma's Most Wanted Fugitives