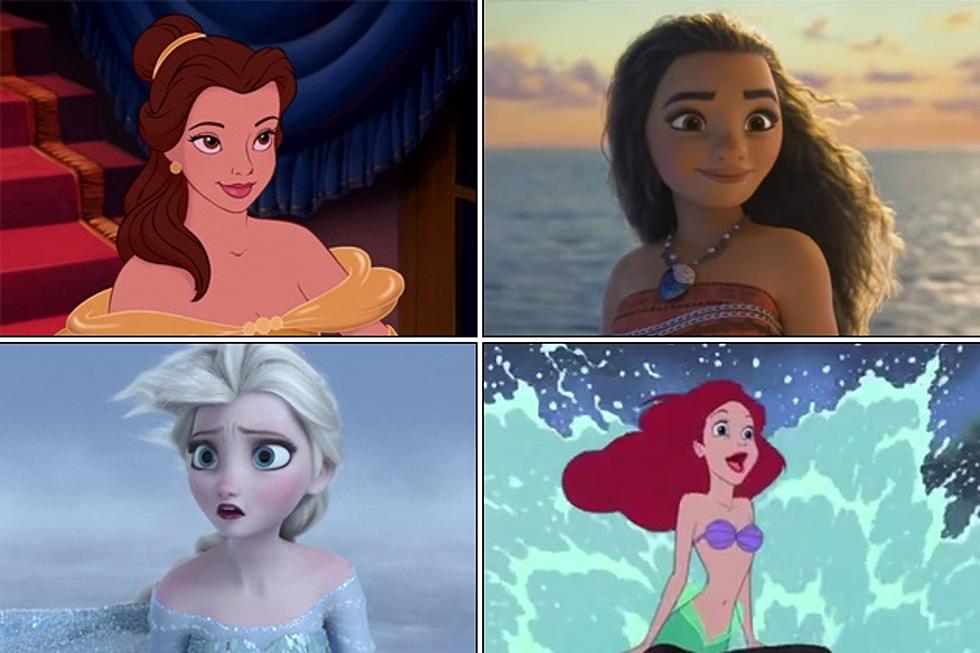 Which Disney Princess is the Most Popular Among Texans?
Disney
With the live-action adaptation of 'Beauty and the Beast' dominating at the theater, we're going to take a look at which Disney princess dominates in Texas.
In honor of the new live-action adaptation, website Decluttr used Google trends and search statistics to find out which Disney princess is the most popular state-to-state. There are some surprising results in the list: Aurora being the most popular of the classic princesses, the absence of princesses like Tiana and Merida, and you'd think new princess Moana would be the favorite in Hawaii. But for Texans, looks like there's a lot of love for the sirens of the sea.
Alabama - Pocahontas
Alaska - Moana
Arizona - Belle
Arkansas - Mulan
California - Snow White
Colorado - Aurora
Connecticut - Snow White
Delaware - Pocahontas
Florida - Rapunzel
Georgia - Moana
Hawaii - Mulan
Idaho - Belle
Illinois - Rapunzel
Indiana - Cinderella
Iowa - Pocahontas
Kansas - Cinderella
Kentucky - Cinderella
Louisiana - Moana
Maine - Snow White
Maryland - Pocahontas
Massachusetts - Mulan
Michigan - Moana
Minnesota - Cinderella
Mississippi - Moana
Missouri - Elsa
Montana - Elsa
Nebraska - Elsa
Nevada - Snow White
New Hampshire - Rapunzel
New Jersey - Belle
New Mexico - Elsa
New York - Ariel
North Carolina - Elsa
North Dakota - Aurora
Ohio - Elsa
Oklahoma - Elsa
Oregon - Belle
Pennsylvania - Belle
Rhode Island - Aurora
South Carolina - Ariel
South Dakota - Rapunzel
Tennessee - Pocahontas
Texas - Ariel
Utah - Moana
Vermont - Aurora
Virginia - Pocahontas
Washington - Belle
West Virginia - Pocahontas
Wisconsin - Aurora
Wyoming - Aurora