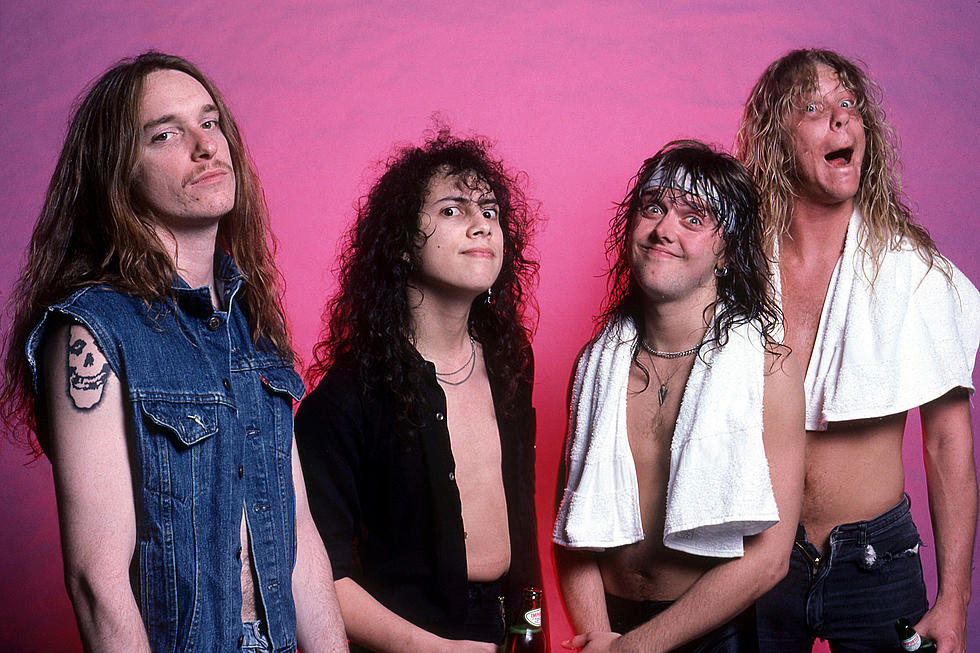 'The Ultimate Metallica Show' Recap: An Hour of Old-School Live Tracks
Icon and Image, Michael Ochs Archive/Getty Images
In celebration of Metallica's latest concert announcement that will be focused on their music from the early-'80s, I decided to dedicate the first hour of the latest edition of The Ultimate Metallica Show to nothing but old-school live tracks. We covered a lot of ground in that hour, as you can see in the recap below, including dipping into Metallica's massive 1991 performance at the Tushino Airfield in Moscow for the Monsters of Rock festival.
While we were going old-school, we also had to raise up our horns in honor of the Major Rager himself, Mr. Cliff Burton. Sept. 27 marked the anniversary of his death, so I made sure to include a live bass solo from a show in 1986 as well as his two studio solos, "(Anesthesia) - Pulling Teeth" and "Orion."
If you missed any part of the show, as always, I have you covered.
The Ultimate Metallica Show — Hour 1
The Ultimate Metallica Show — Hour 2
On the next Ultimate Metallica Show, we're going to hear some Metallica memories from the Matt Sorum. If you want to get a request in or share your own memories, hit me up anytime in the Ultimate Metallica app.
Watch Metallica Perform "Harvester of Sorrow" Live in Moscow
Some of Our Favorite Live Photos of Lars Ulrich
As iconic as James Hetfield is, as much of a shredder as Kirk Hammett is and as crazy as Robert Trujillo is onstage, there might be no member more associated with Metallica than Lars Ulrich.
Afterall, he's the reason the band even exists. He's a major part of the songwriting process. He's the voice that stood up for Metallica and musicians across the globe in the wake of Napster.
After hours and hours of rifling through photos of Ulrich, we whittled this list down to just a few of our favorite live shots from the last 20 years. Of course, there's no way to encapsulate Ulrich in a mere photograph, but as you will no doubt be able to tell, you can get pretty close.
Here Are Some of Our Favorite Metallica T-Shirts
Metallica have not only created some of the best heavy metal in the last 40 years, they've also created some of the most iconic T-shirts. In the last four decades, they've worked with incredible artists like Pushead, Brian Ewing and others to bring their songs and albums to life. In the gallery below, we've picked out some of our favorite T-shirts that are currently available at Metallica's official online store. Which one is your favorite?