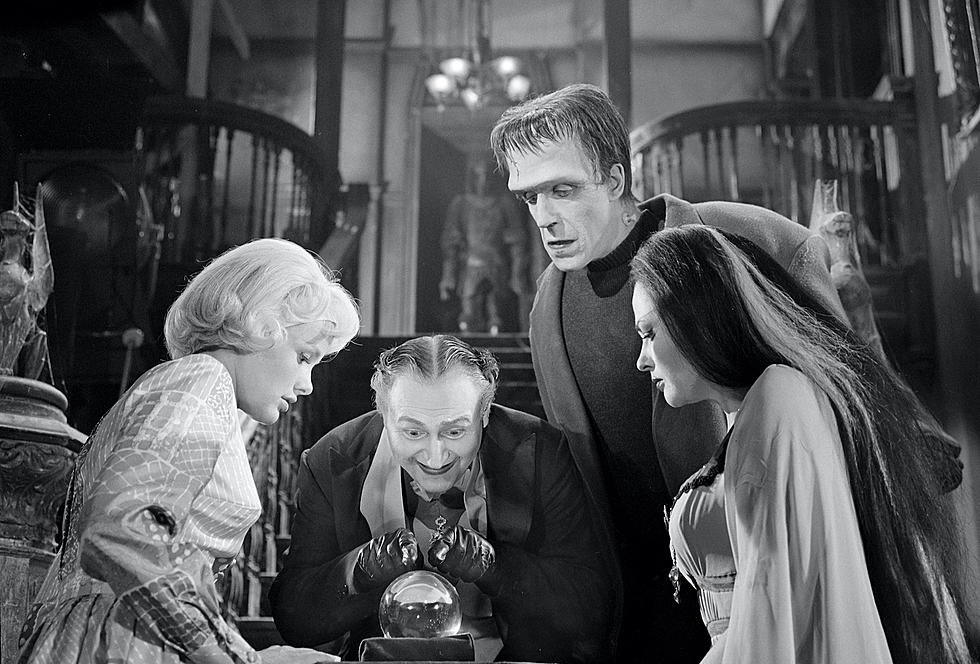 Someone Recreated 'The Munsters' House in Texas
Getty Images
Love this old school show, time to plan a road trip to go check out this mansion right here in Texas.
A whole new generation is about to probably discover 'The Munsters' once the new Rob Zombie movie comes out. I knew 'The Munsters' as that show that would come on Nick at Nite. I have seen a few episodes throughout the years. Crazy that show only lasted two years and made 70 episodes, still has a huge following all these years later.
Now if you consider yourself a fan of this show, it doesn't even come close to the love that Charles and Sandra McKee have for the show. They have transformed a mansion in Waxahachie, Texas to an exact replica of 'The Munsters' mansion. They used to live in it, but now live next door.
They will open the mansion for tours and once a month they do a murder mystery dinner. Could you imagine doing a murder mystery in 'The Munsters' house? Sounds like a fun date night. The McKees said they didn't just want to make the outside look like the show, but the inside as well. They would freeze frame episodes to make sure that every room was right.
"Lily Munster was five feet four. I'm five two. I could see how many steps it took her to get to the staircase or the stove. And that's how we determined where things were. I don't mind researching things. I spent a lot of time researching. A lot of time watching the show. Eventually I could say the words before they said the words," said Sandra to Texas Monthly.
Although no official release date has been announced, many expect the new Munsters movie by Rob Zombie to be out in October of this year. If it's good, Munsters mania could take over and this house could become a popular destination. Go check it out if you're in the Waxahachie area.
Popular Child Stars From Every Year
Below,
Stacker
sifted through movie databases, film histories, celebrity biographies and digital archives to compile this list of popular pint-sized actors from 1919 through 2021.
KEEP READING: 10 classic board games that will take you way back