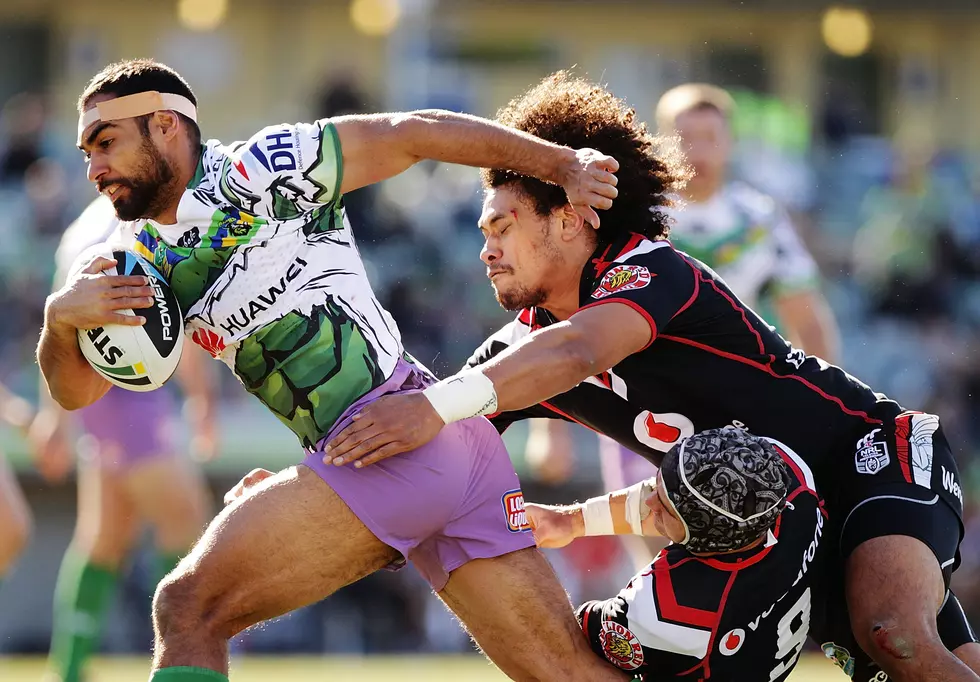 Rugby Teams Unveil Marvel Jerseys [PHOTOS]
Canberra Raiders/Hulk/Getty Images
I don't know about you, but a guy trying to tackle me while wearing a Hulk jersey is way more intimidating.
I know a little about rugby, but don't really follow it that much. However, I am always down for some nerd stuff. The National Rugby League in Australia just unveiled some amazing Marvel jerseys. I know the Dallas Cowboys have an exclusive partnership with Marvel, maybe we could get an amazing jersey like one of these?
The hero's featured are Thor, Captain America, Hulk, Wolverine and Ironman. I think the Hulk one is the best because they have the old school purple shorts to go with them. Wolverine is a close second, also because of the old school yellow look.
Check Out the Marvel Uniforms Below: