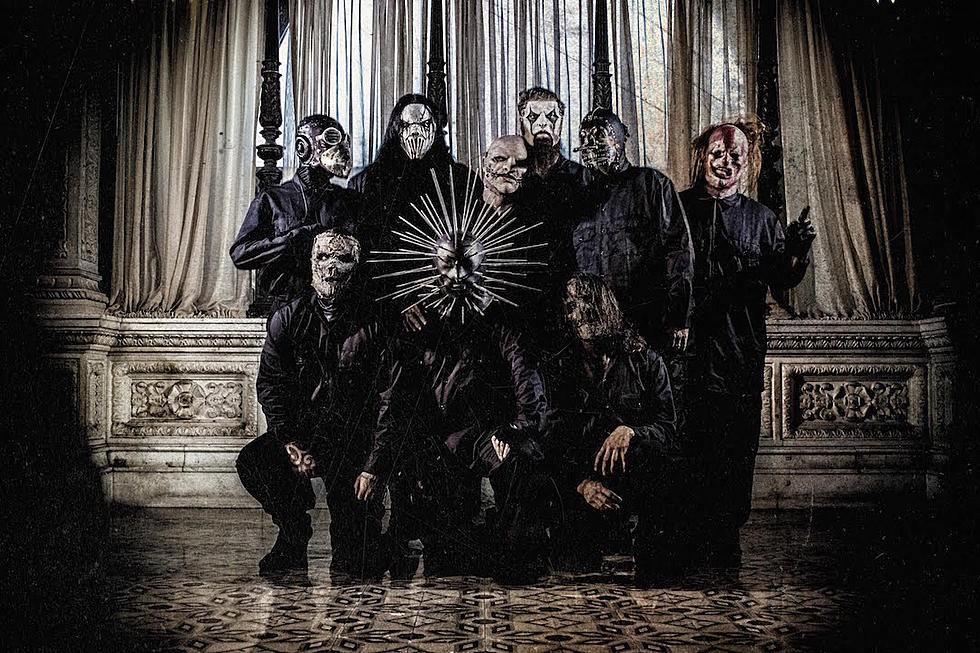 Slipknot Guitarist Calls Ross Robinson Involvement in New Music 'Fake News'
Roadrunner Records
Are Slipknot working with producer Ross Robinson on their next album? Bassist Alessandro Venturella certainly stoked the Internet flames recently posting a photo from a recording studio with Robinson's dog featured in the picture. But guitarist Jim Root appears to have shot down rumors of a pairing with Robinson in a social media post of his own.
Root posted video from East / West Studios, giving viewers a walking tour through the halls en route to the restroom. While not a definitive answer, Root did answer the question in the comments section of the post that is seen below.
Root initially had a little fun with fans, posting, "There is no Ross. Only Zool. Get it outta your head," referencing the '80s comedy classic Ghostbusters. When posters persisted with Robinson questions, Root later stated, "Fake news brah" to one poster, while offering a definitive "No," when another poster asked "Ross??"
After Korn's 1994 self-titled debut disc served as his calling card, Robinson became an in-demand producer, especially during nu metal's heyday. He did work with Slipknot on their 1999 self-titled major label debut as well as the 2001 follow-up IOWA.
Slipknot have been writing and working on new music during the past year while Corey Taylor has continued playing shows with Stone Sour, but the band is expected to put their complete focus on a new disc in the new year with the album expected to arrive in 2019.
Top 100 Hard Rock + Metal Albums of the 21st Century
10 Unforgettable Corey Taylor Slipknot Moments