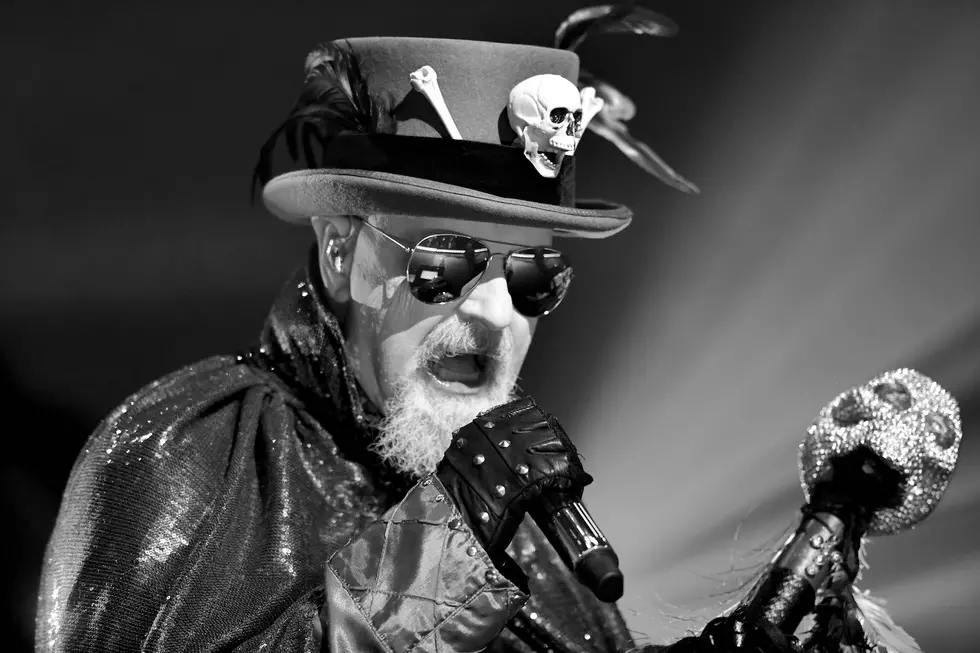 Rob Halford Credits His Musical 'Growth' to Time Away From Judas Priest
Scott Dudelson, Getty Images
"It's all about growth, isn't it?" Rob Halford recently responded when questioned about the musical projects he undertook during his long hiatus away from Judas Priest. It's a break that lasted from 1992 until 2003.
That's how the "Metal God" put it to host Larry Flick during an appearance on Sirius XM Volume's "My First Time" a couple of weeks ago (Oct. 25). As longtime fans are probably aware, Halford explored other musical ventures during his decade-plus out of Priest in industrial metal band 2wo and thrash/groove metal outfit Fight. "I think that if I hadn't done that, we'd be talking about a lot of different things right now," the rocker said when asked if he needed to leave Priest to realize other parts of his musical personality.
"As I've gotten older, I'm trying to figure things out [laughs] — still," Halford continued, as transcribed by Blabbermouth. "It's a beautiful thing. And if you have the opportunity to step away and do these other adventures in your chosen career, it's terrifically valuable."
Of course, the singer ultimately returned to Judas Priest, the act he described as his anchor both "in life and in music." But Halford showed no sign of regret at the work he did outside the band at that time.
The musician added, "There's nothing worse than 'shoulda, coulda, woulda.' … And I know in some instances in life, it's difficult to go there — the 'shoulda, coulda, woulda' thing. But I'm grateful that I had that chance to make those records with those different bands because you make discoveries. You make discoveries about yourself, about what really is the most important to you in your music world. And for me, obviously, it led me back to Judas Priest."
See Rob Halford in Top 66 Hard Rock + Metal Frontmen of All Time