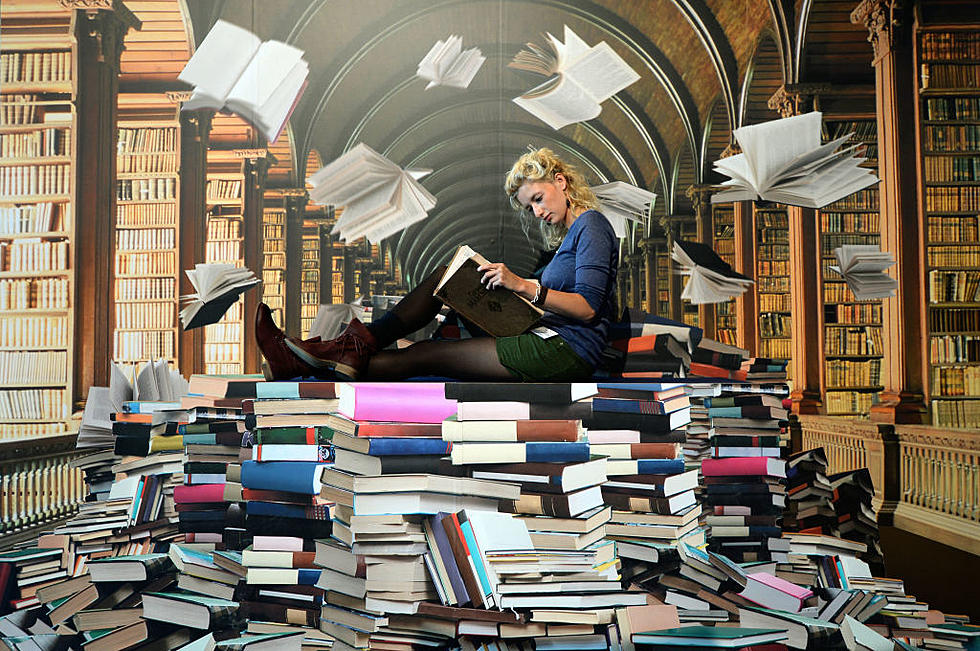 Does the Scholastic Book Fair Violate Oklahoma Laws?
Getty Images
One of the best days of the year was Scholastic Book Fair day and Oklahoma parents are trying to ban it?!
In Case You're Unaware of What a Scholastic Book Fair Is
Ranking in order of top five important days in Elementary School
Snow Day (nothing better)
Field Trip Day
Pizza Day
Scholastic Book Fair Day
Last day of school
Who didn't love when those giant metal boxes showed up in that one section of school? Got a chance to see cool books, random crap for your classroom like a new eraser topper, or for me posters. So many dumb posters of cars were bought by me at the Scholastic Book Fair. However a group in Oklahoma wants them BANNED!
Press Release from Moms for Liberty Oklahoma Chapter
According to a statement from the Moms for Liberty organization they want Scholastic Book Fairs banned from all Oklahoma schools for and I quote, "indoctrinating youth with radical viewpoints and sexual ideologies from a very young age at an increasingly rapid rate." Full statement is above if you want to read it. My question to this organization, exactly what books are you talking about?
The entire Scholastic Book Fair list is sent to parents and they have a website with every book they sell. Elementary school list here and middle school list here. Not really sure how books like "The Bad Seed Goes to the Library" is indoctrinating kids, but I need someone to show me exactly what books they're selling this year that should get them banned in Oklahoma.
Defense of Democracy Oklahoma Chair, Bailee Tyler told KFOR her initial response to the Moms for Liberty press release was "here we go again." Apparently this group believes that parents should be allowed to attend the book fair with their kids in Oklahoma. Wow, if only the Scholastic website had something called Family Day? Oh wait...they do. Check it out here, apparently one of the more successful days of the book fair if a school decides to have one. "Parents can see for themselves the joy inspired by the Fair and learn what their kids love to read," according to the Scholastic website.
Listen, if you want to not allow YOUR child to go to the book fair. I think that should be your right as a parent. If you want to do some sort of permission slip thing to go check it out, fine whatever. Do not ruin another child's fun time though. The book fair was always a fun day at school and somehow this has turned into a political issue. Let the kids go get some books!
Do You Remember These Nostalgic '90s Cartoons?
Grab the Gushers, we're about to look at those cartoons you binge-watched after school.
Gallery Credit: Danielle Kootman
'90s Toys That Spark Instant Childhood Memories
This '90s nostalgia is sure to make you feel like a kid again.
Gallery Credit: Danielle Kootman