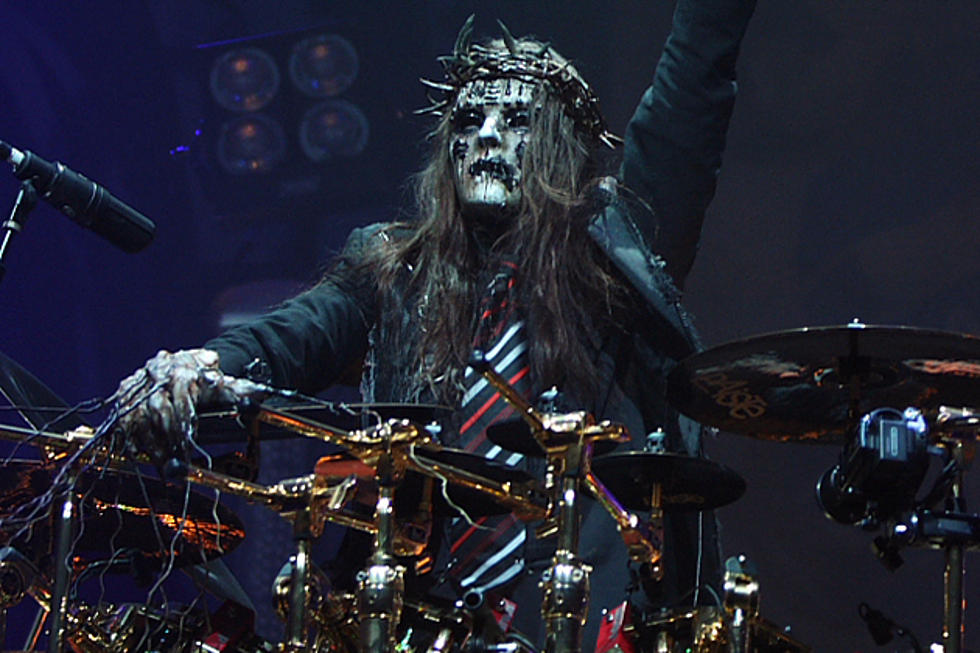 Joey Jordison Elaborates on Slipknot Dismissal: 'They Thought I Was F—ed Up on Drugs'
Mary Ouellette, SheWillShootYou.com
Yesterday (June 20), former Slipknot drummer Joey Jordison revealed he was fired from the band via email. Metal Hammer has now unveiled the rest of Jordison's story, with the drummer going off on his former bandmates.
Slipknot and Jordison both remained quiet on the drummer's 2013 departure until the 2016 Metal Hammer Golden Gods, where Jordison revealed he had been suffering from transverse myelitis, a debilitating condition that left him unable to play drums. While it had never quite been clear if Jordison left the band or was fired from the group, the stickman is now saying he was indeed dismissed from Slipknot.
"No band meeting? None. Anything from management? No, nothing. All I got was a stupid f—ing email saying I was out of the band that I busted my ass my whole life to f—ing create," Jordison tells Metal Hammer. "That's exactly what happened and it was hurtful. I didn't deserve that shit after what I'd done and everything I'd been through."
Jordison continues, "They got confused about my health issues and obviously even I didn't know what it was at first. They thought I was f—ed up on drugs, which I wasn't at all. I've been through so many things with those guys and I love them very much. What's hurtful is the way it went down was not f—ing right. That's all I want to say. The way they did it was f—ing cowardly. It was f--ed up."
Despite his frustration with the way Slipknot ended, Jordison still shared a desire to meet with his former bandmates face-to-face and discuss a potential reunion. The drummer is currently a member of the new bands Vimic and Sinsaenum. Grab the latest issue of Metal Hammer for Jordison's full interview.
See Where Joey Jordison Ranks Among the Top 50 Hard Rock + Metal Drummers of All Time
11 Unforgettable Joey Jordison Slipknot Moments