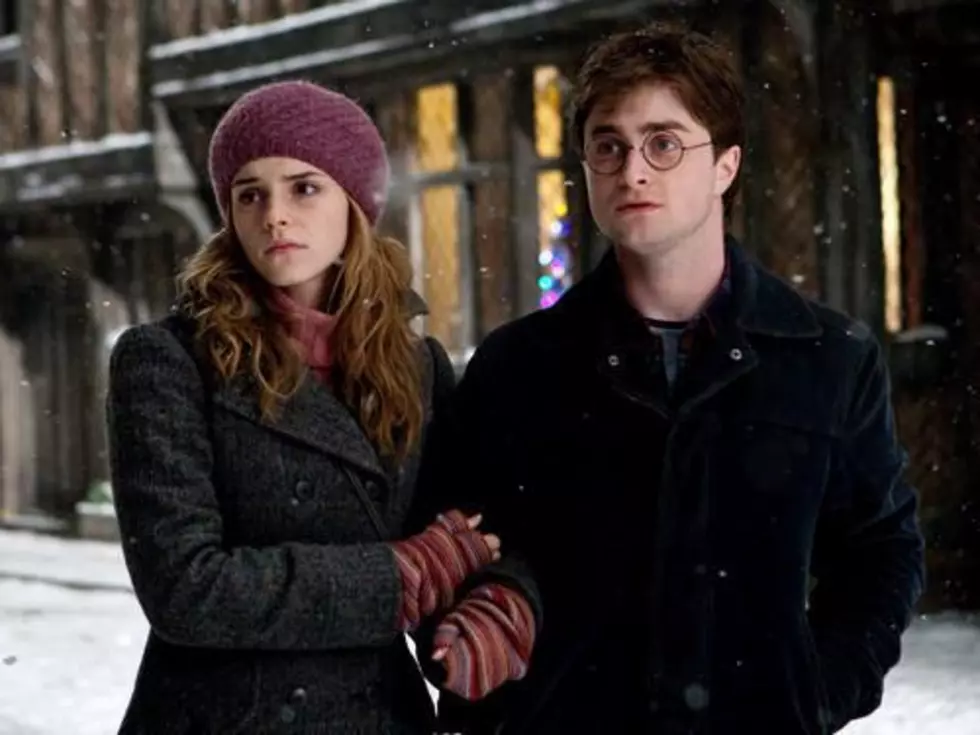 J.K. Rowling Says Hermoine Should Have Married Harry
(Image via Warner Bros)
In a recent interview with Wonderland magazine guest editor Emma Watson, Harry Potter author J.K. Rowling said that she regrets the romance between Hermoine and Ron.
British paper The Sunday Times received a copy of the interview where Rowling refers to the Ron and Hermoine relationship as "wish fulfillment", saying,
I wrote the Hermione/Ron relationship as a form of wish fulfillment. That's how it was conceived, really. For reasons that have very little to do with literature and far more to do with me clinging to the plot as I first imagined it, Hermione ended up with Ron.

I know, I'm sorry, I can hear the rage and fury it might cause some fans, but if I'm absolutely honest, distance has given me perspective on that. It was a choice I made for very personal reasons, not for reasons of credibility. Am I breaking people's hearts by saying this? I hope not.
Rowling would later say in the interview that the imagined Ron and Hermoine would end up needing marriage counseling.  Hermoine actress and interviewer Emma Watson actually agreed with Rowling, saying she had doubts with the relationship,
There are fans out there who know that too and who wonder whether Ron would have really been able to make her happy.
As a fan of the books and films, I liked the relationship and felt it made far more sense than Harry and Hermoine.  It seems cliché for the lead male and lead female characters to hook up, so it was a night change to see them maintain a plutonic relationship while they each fell for a Weasley.  But what do you think?  Would it have made more sense for Harry and Hermoine to have ended up together?  Where would that have left Ron and Ginny?