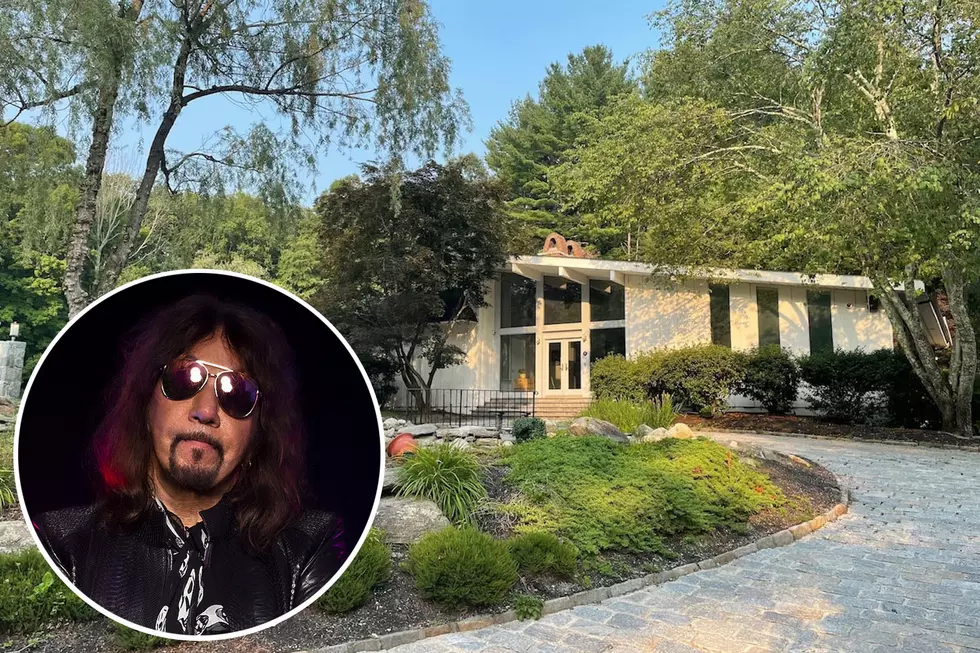 You Can Rent Ace Frehley's Scenic Former House on Airbnb Now – 7 Bathrooms!
Airbnb / Jay Gilbert
If you've ever wanted to experience how rock stars live, this may be your chance. You can now rent Ace Frehley's scenic former house on Airbnb, which has a total of five bedrooms and seven bathrooms.
Frehley lived in the 6400-square foot house, which is located in Wilton, Connecticut, from 1979 until 1983, but he didn't sell it until 1986. The home sits on over three acres of land, offering quite a bit of privacy, and you have to pass through an iron gate and over a stone bridge to get to it.
There's even a recording studio located inside, which allows for an even more authentic rock star experience. It was designed by architect John Storyk, who also worked on Electric Lady Studios in New York City. The studio was essentially built underground and connected to the rest of the basement by a tunnel.
"You know, it's kind of funny because artists having their own studios at home now is like buying a loaf of bread. It's an every day occurrence. It's not a big deal," Storyk said [via KISS Concert History]. "Then it was a slightly new idea for an artist to have a 'commercial-grade' studio. When I say that, I mean a glorified recording studio. There was nothing non-commercial about it other than the fact that it was not going to be a commercial studio. And also, it wasn't a giant studio — Ace didn't need a giant studio. He needed room for three, four musicians."
Other amenities in the home include a private hot tub, a sauna, a pond with a waterfall, an outdoor fire pit and grilling area, and the best part is that pets are allowed, so you don't have to find someone to watch your furry friends during your stay. If you feel like venturing off the property, there are 70 acres of private hiking trails nearby.
The current owners of the house have received great reviews from guests who've stayed at the house. One visitor wrote, "If you're a fan of rock 'n' roll memorabilia then you'll enjoy the decor, too. Highly recommend this house!"
See some photos of the listing below. It's unclear whether the house has been renovated since Frehley lived in it or how much the interior has changed. The average cost is around $740 per night, plus cleaning and service fees. Check out the listing here for more details.
Ace Frehley's Former Connecticut House on Airbnb
You can rent Ace Frehley's former home on Airbnb.
25 Rockers Who've Been on Reality TV Shows