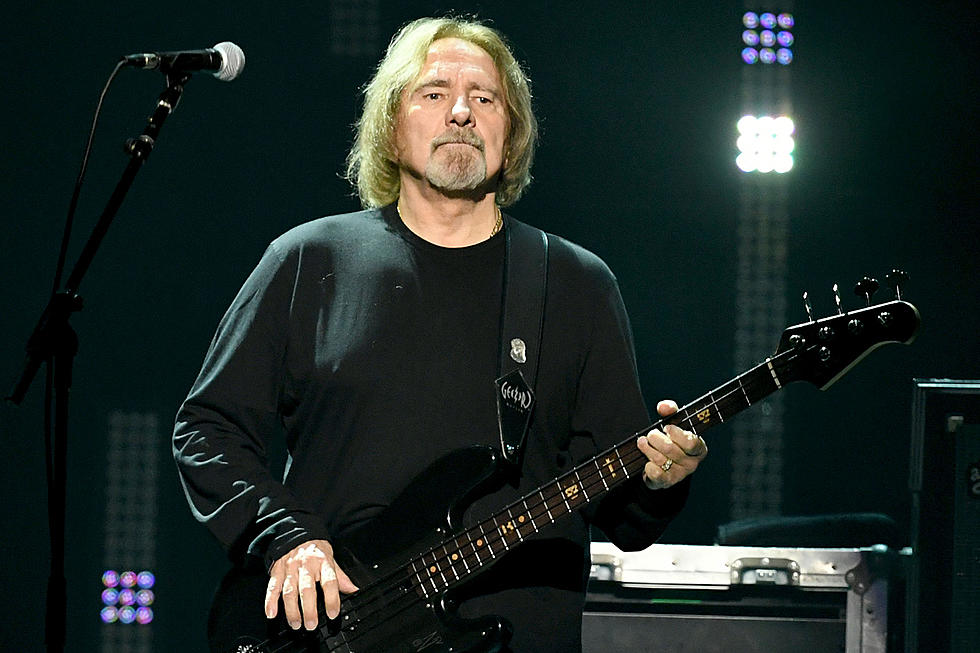 Geezer Butler to Reveal 'Softer Side' in 'Into the Void' Memoir
Kevin Winter, Getty Images
Geezer Butler announced that his memoir, titled Into the Void: From Birth to Black Sabbath – And Beyond, will be published on June 6.
The 288-page book was described as "rollicking, effusive and candid" by Dey Street Books in a statement that outlined the bassist's intention with the work, which he's assembled over the past few years.
"With over 70 million records sold, Black Sabbath, dubbed by Rolling Stone 'the Beatles of heavy metal,' helped create the genre itself, with their distinctive heavy riffs, tuned down guitars and apocalyptic lyrics," the statement said. "Bassist and primary lyricist Geezer Butler played a gigantic part in the band's renown, from suggesting the band name to using his fascination with horror, religion and the occult to compose the lyrics and build the foundation of heavy metal as we know it."
The book covers the band's early days as "a scrappy blues quartet in Birmingham" and follows its progress through multiple lineup changes, with "notable appearances" by Eric Clapton, Jimi Hendrix, Frank Zappa and the Who.
Butler "writes honestly of his childhood in a working-class family of seven in Luftwaffe-battered Birmingham, his almost-life as an accountant and how his disillusionment with organized religion and class systems would spawn the lyrics and artistic themes that would resonate so powerfully with fans around the world," the publisher noted. "Into the Void reveals the softer side of the heavy metal legend and the formation of one of rock's most exciting bands, while holding nothing back. Like Geezer's bass lines, it is both original, dramatic and forever surprising."
Weird Facts About Rock's Most Famous Album Covers
Early on, LPs typically featured basic portraiture of the artists. Then things got weird.
Was Black Sabbath's 'Never Say Die!' Doomed to Fail?