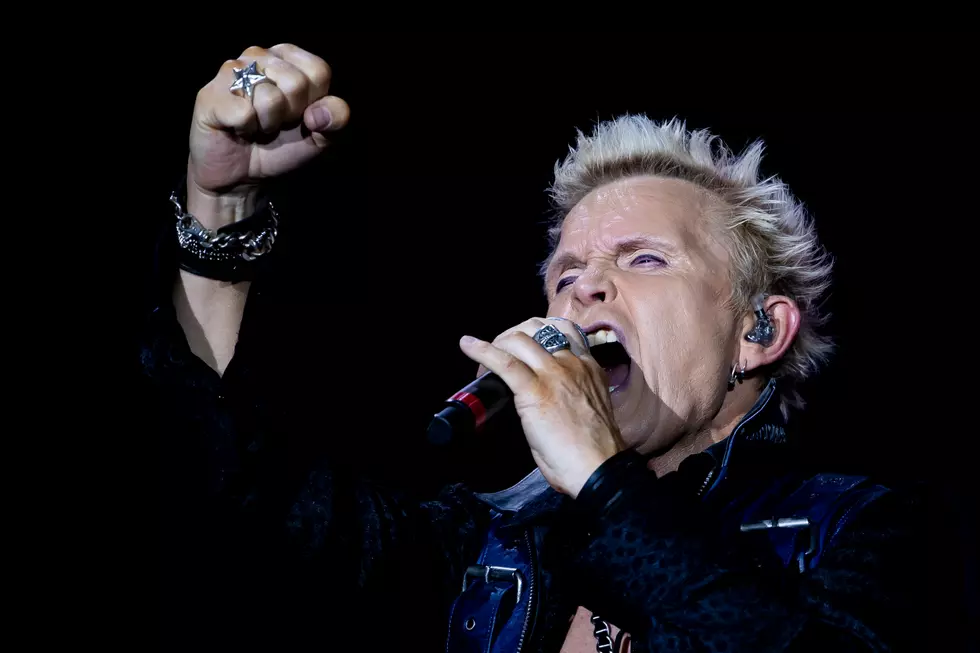 Why Billy Idol Refuses to Perform 'Anarchy in the UK'
Buda Mendes, Getty Images
Billy Idol may have teamed with two former Sex Pistols members for his latest project, but the singer is steadfast in his decision not to perform the punk band's classic "Anarchy in the U.K."
Generation Sex is the hybrid group featuring Idol and bassist Tony James of the band Generation X, joining forces with Sex Pistols guitarist Steve Jones and drummer Paul Cook. The supergroup recently set out on a string of dates in Europe, including a stop at the Glastonbury festival.
While Generation Sex's set lists are almost entirely composed of material originally released by the Sex Pistols or Generation X, "Anarchy in the U.K." is a notable omission.
"We're not doing 'Anarchy in the U.K.," Idol confirmed to The Times, before revealing his reasoning. "It's such a Johnny Rotten song. 'God Save the Queen' and 'Pretty Vacant', I can get away with those."
Idol further asserted that he was in no way trying to copy Sex Pistols' famous frontman.
"I don't think I'm Johnny Rotten or anything," the singer insisted. "Obviously I'm doing [Sex Pistols songs] how they're meant to be done but at the same time, yeah, I'm being me."
In the same interview, James noted that the former Sex Pistols members "Pistolize the Gen X songs" while Idol "Billy Idolizes the Pistols songs." "And it works perfectly, somehow, otherwise we wouldn't be doing it," he said. "To play other classic songs of your genre is such a joy. People often think of punk music as some sort of tuneless anarchic racket, but it's not at all. Billy is singing fantastic and Steve Jones has a powerful guitar sound, like nobody else."
Jones, for his part, admitted that the onstage dynamic in Generation Sex is "completely different" than the old Sex Pistols days, "but I still enjoy it. The spirit's there."
Meanwhile, Johnny Rotten – who these days goes by his real name, John Lydon – has kept his opinions of Generation Sex to himself. The singer is busy with his band Public Image Ltd., which has a new album coming in August.
Top 10 Punk Albums
You'll find some familiar names, but also bands that didn't sell as many records while having just as much impact.