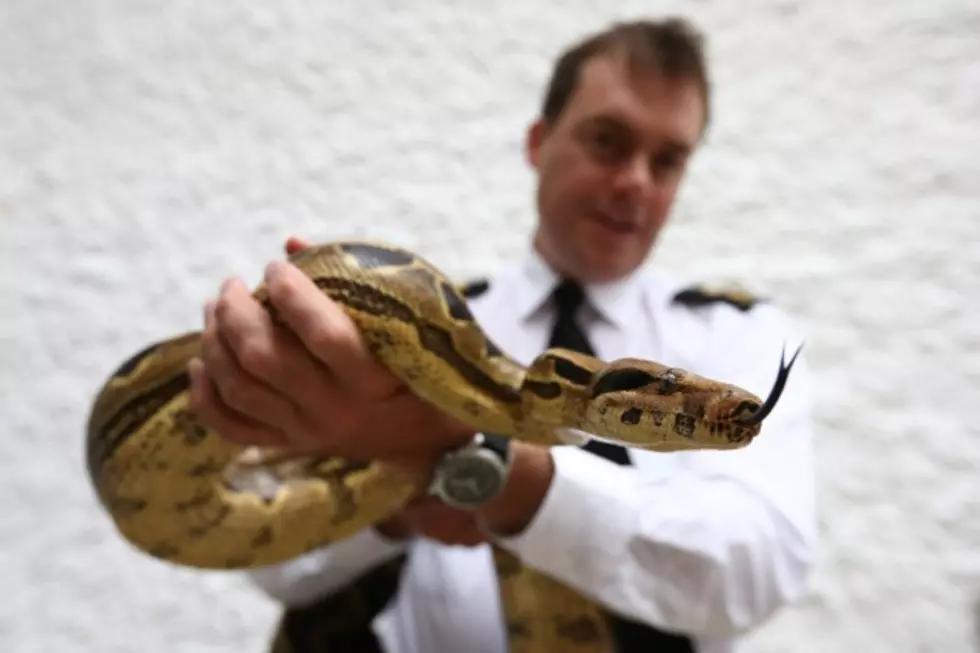 6-Foot Boa Constrictor on the Loose in Wichita Falls
via Getty Images
Wichita Falls Animal Services are on the lookout for a 6-foot Boa constrictor imperator snake on the loose in Wichita Falls.
The snake is a family pet and escaped from its owner's home in City View on Sunday and was last seen in the area of Cimarron Trail.
The snake is non-venomous and typically not aggressive, however, Animal Services urges residents not to approach the snake if found.
If you see the snake please contact Wichita Falls Animal Control immediately at 940-761-7824.
While the owners of the snake said that it has been fed recently and shouldn't be hungry for at least a couple of weeks, people with small dogs, cats, and other small pets in the area should keep a close eye on them while outside.