Wichita Falls Area Closings and Delays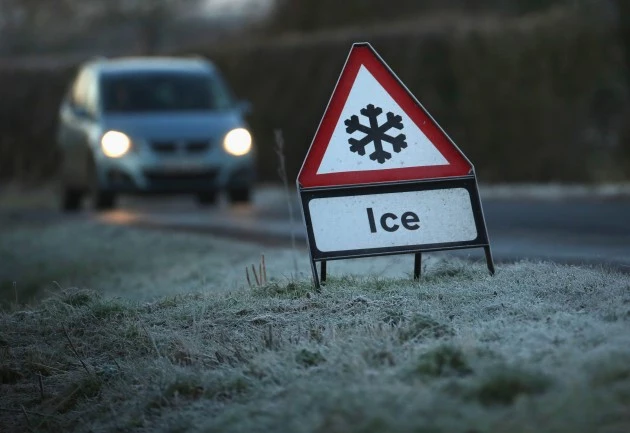 Closings and Delays as of 10:00 PM November 16
Sheppard AFB:
As posted on the official Sheppard AFB Facebook page:
WEATHER UPDATE: Delayed reporting (0900) for Monday, 17 Nov. Also, uniform of the day is ABU.
Please exercise patience and caution at the gates, as they are often congested when we have weather delays.
From Ft. Sill's Facebook page:
All key and essential personnel will report at 9 a.m. MONDAY.
All others will report at 10 a.m.
If you don't know if you're key and essential, contact your supervisor.
All appointments at Reynolds Army Community Hospital originally scheduled before 10 a.m. will be rescheduled.
Area School Delays / Closings:
Archer City ISD–10 am start; buses 2 hours late
Bellvue ISD–10 am start; buses 2 hours late
Benjamin ISD–10 am start; buses 2 hours late
Bowie ISD–10 am start; buses 2 hours late
Chillicothe ISD—10 am start; buses 2 hours late
City View ISD–10 am start; buses 2 hours late
Crowell ISD—10 am start; buses 2 hours late
Electra ISD—10 am start; buses 2 hours late
Forestburg–10 am start; buses 2 hours late
Gold-Burg ISD–10 am start
Harrold ISD—No Classes on Monday, November 17
Henrietta ISD–10 am start; buses 2 hours late
Holliday ISD–10 am start; buses 2 hours late
Knox City / O'Brien CISD–10 am start; buses 2 hours late
Midway ISD–10 am start; buses 2 hours late
Montague ISD–10 am start; buses 2 hours late
Munday ISD–10 am start; buses 2 hours late
Newcastle ISD–10 am start; buses 2 hours late
Nocona ISD–10 am start; buses 2 hours late
Northside ISD—10 am start; buses 2 hours late
Olney ISD–10 am start; buses 2 hours late
Petrolia ISD–10 am start; buses 2 hours late
Prairie Valley ISD–10 am start; buses 2 hours late
Quanah ISD—10 am start; buses 2 hours late
Seymour ISD–10 am start; buses 2 hours late
Throckmorton ISD–10 am start; buses 2 hours late
Vernon ISD—10 am start; buses 2 hours late
Windthorst ISD–10 am start; buses 2 hours late
Woodson ISD–10 am start; buses 2 hours late Source:
Wichita Falls Area Closings and Delays