New Electronic Drive-Thru Utility Payment System Now Open in Wichita Falls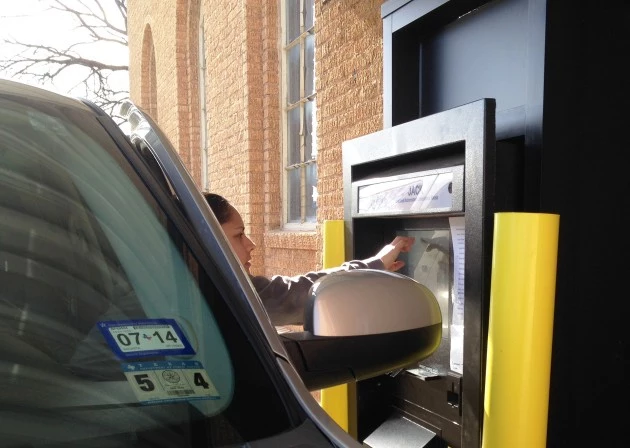 The new electronic 24-hour drive-thru utility bill payment kiosk located in front of the municipal auditorium in Wichita Falls is now ready for use. The new payment system is open to residents 24 hours a day, 7 days a week to pay utility bills.
Construction on the unit started on January 31 and was completed today (Feb 21).
Drive-Thru Utility Payment Directions:
1. Select language
2. Select Customer Code or Street Address
3. Enter either your house number and last name or your Customer Code
4. Select NEXT
5. Check the box of the address you would like to pay
6. Select NEXT
7. Verify correct address by pushing PAY UTILITY BILL
8. Select what you would like to pay with
9. Input how much you would like to pay
10. Select NEXT
11. If correct select OK
12. Insert only your payment into the machine (DO NOT INSERT BILL STUB OR ENVELOPES)
13. Select NEXT
14. If you would like an emailed receipt, provide an email address
15. Select NEXT and your receipt will print
16. Select Exit
Other existing options to pay your utility bills include:
Mail payments to P.O. Box 97532, Wichita Falls, TX 76307-7532
Utilize the drop box located at 1300 7th Street, outside Municipal Auditorium
Make payment by phone by calling 1-877-281-0607
Online payments can be done at wichitafallsts.gov. Click on Online Services then Online Utility Payment
Pay in person at Municipal Auditorium using the 7th Street entrance Source:
New Electronic Drive-Thru Utility Payment System Now Open in Wichita Falls