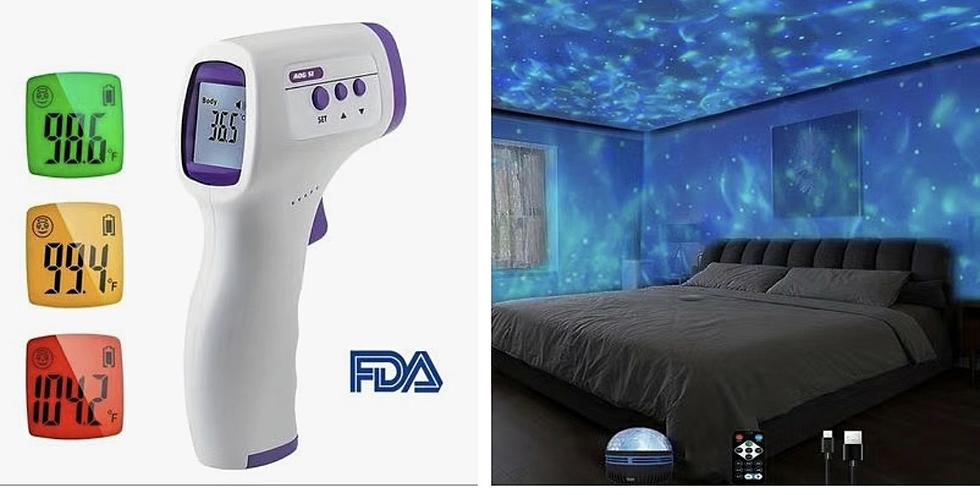 Warning for Louisiana, Stop Using Shopping Temu & Shein
Photo courtesy of Temu
I have never had the experience of shopping at Temu, but I have ordered items from Shein. These two shopping sites are extremely popular, but a digital expert is sounding the alarm. We'll work to explain why Kim Komando is sounding the alarm about shopping sites like these.
Long-time digital expert Kim Komando says there are multiple Chinese-based apps that put your security at risk just by using them. Komando says in addition to security worries about Shein, there have also been allegations that they use slave labor.
TikTok is no longer allowed to be used on government and military devices because of the recent information that was released detailing that the company had been collecting data on the people who use the site and app. According to a story from the Associated Press, here are some of the concerns,
Both the FBI and the Federal Communications Commission have warned that ByteDance could share TikTok user data with China's authoritarian government.
Temu is the most downloaded e-commerce app, but Komando says you should uninstall the app. She says to delete it because it could leave your device open to malware, and it's run by a company called Pinduoduo, a fellow e-commerce Chinese-based app that Google Play even removed from its app store because of safety concerns. The app actually contained malware.
In one article from Komando she expresses her thoughts on yet another app you should delete:
If CamScanner is on your phone, get rid of it. It was on a list of apps banned in 2021 over concerns that the Chinese government was using them to spy on American citizens.
You may be lured to the site because of the great prices. You're getting the merchandise straight from the distributor which is how you save money, but what are these companies doing with the information they collect from you?
Here is a Tweet that goes into more detail as well:
Komando has been in the computer and digital world for decades, and she is the host of the most listened-to weekend radio in the U.S.
Here is Kim's list of the apps she suggests you delete:
TikTok is owned by Bytedance
Lemon8 is owned by Bytedance
CapCut is owned by Bytedance
Pinduoduo is owned by PDD Holdings
Temu is owned by PDD Holdings
CamScanner is owned by Intsig Information
Shein is owned by Roadget Business
TurboVPN is owned by Innovative Connecting
WeChat is owned Tencent
UC Browser is owned Alibaba Group
SHAREit is owned by SHAREit Technologies
Several of these apps share the same parent company that experts warn has security issues.
70 Google Maps Images That Show How Much Lafayette Has Changed