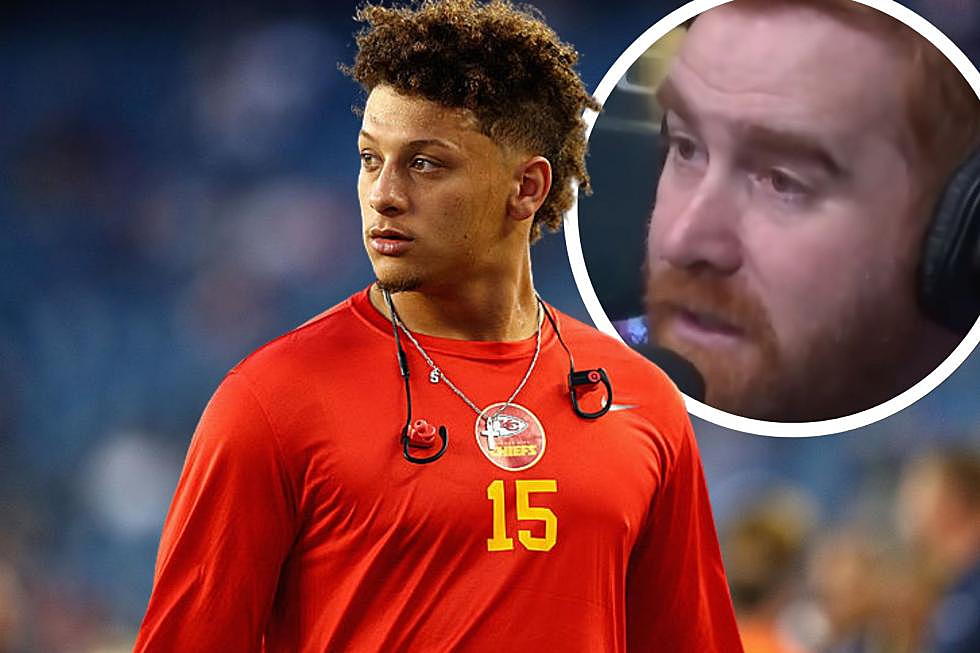 Comedian Shares Funny Story of Patrick Mahomes Crushing 23 Coors Lights
Maddie Meyer, Getty Images / YouTube
NFL superstar Patrick Mahomes is 27-years-old, and is nowhere close to slowing down, at least according to comedian Andrew Santino. This hilarious story took place when the comedian did a show in Dallas, TX, and hung out with the face of the NFL.
I'm not kidding when I say this, maybe 13 the first show, and maybe 10 the second show.."
It's no secret that NFL MVP and East Texas native Patrick Mahomes loves Coors Light, anybody else remember the Coors Cake he got for his birthday a couple of years ago? But this story further proves just how much Mahomes loves silver bullets, and it's by the case btw.
I recently watched comedian Andrew Santino's Netflix special, which was the first time I'd heard of him. Apparently Mahomes, though, has been a fan for a while. Santino was a guest recently on the Pardon My Take podcast, and shared the great story how he and Mahomes became friends.
"He came for the first show, and he was like 'Man so f*ckin' fun,' and he goes, 'Alright, well then where do you want us now?' And I was like, 'Oh I'll see you. I'm going to do the second show. You guys go have fun and I'll see ya whenever.' And he's like, 'No, I think we're gonna stay for the second show.'

He goes on... then "the server comes up to me she's like, 'That's your party right?' And I was like 'Yeah, whatever I'll take care of the bill' and she's like 'No no, no we're comping everything anyway, I just want to let you know like we have someone that's going to get more Coors Light, because Mr. Mahomes has finished all the Coors Light.

I'm not kidding when I say this, maybe 13 the first show, and maybe 10 the second show.."
Patrick loves him some Coors Light.
Patrick and Brittany Mahomes House After Super Bowl Win
After Patrick Mahomes won the Super Bowl with the Chiefs he upgraded his home.
Take a Look Inside the Home of Ezekiel Elliott in Frisco, Texas
The Dallas Cowboys Running Back has a gorgeous home not far from the stadium.